Professional development is key for taking development departments from good to great, and from great to exceptional.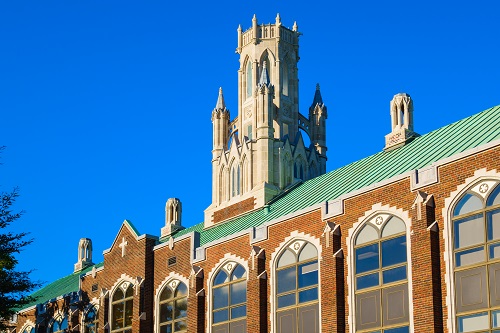 FEATURED CASE STUDY
University of Windsor
WINDSOR, ON, CANADA
CCS partnered with the University of Windsor on multiple engagements. We provided hands-on guidance to the President and Vice Chancellor for a nine-figure campaign as well as trained and supported the growing development team as they prepared to engage and ask donors for support beyond previous gift levels.
Our immersive approach means that our fundraising consultants work side by side with nonprofit leaders each and every day. Whether you are the head of the organization or head of development and you are seeking one-on-one coaching, or you are interested in training programs for your volunteers and Board, CCS training and leadership development services are flexible, scalable, and tailored to meet your needs.
learning modules
One-day and multi-day training workshops
Online/virtual learning sessions
Ongoing coaching and consultation
a selection of topics covered in our custom learning and workshops
Fundamentals of Fundraising
The Donor Lifecycle
The Board's Role in Fundraising
Developing Donor Strategies
Developing and Communicating a Compelling Case for Support
Making "The Ask"
Additional themes and topics are available
Our learning programs reflect the specific needs of the nonprofit community and draw on our proven methods for success.
Interested in learning more about our training and leadership development services?
Related Resources
January 11, 2023
Volunteers can become invaluable donors with the right approach. Read our article to learn how to leverage these relationships.
December 9, 2022
At CCS, we support our clients through tumultuous times. Here we share tips for donor communication during incidences of antisemitism.
November 23, 2022
Here's my perspective on fundraising during recessions and times of economic uncertainty after 40 years in the field.