Key Elements
Scholarships and tuition assistance remain at the forefront for both UNO and its leadership.
The Next Is Now campaign has been an opportunity to further elevate the name, branding, and work of the University of New Orleans across the region and among its alumni and friends.
This campaign has also helped round out the development staff at UNO to assist in maintaining its level of activity throughout the campaign and after its conclusion.
How We Helped
The University of New Orleans (UNO) brings together a variety of diverse, talented, and motivated students so that they may learn, interact, and pursue their career goals. Since opening its doors in 1958 as the first fully integrated university in the south, UNO has conferred more than 70,000 degrees. Today, UNO is ranked as one of the nation's best colleges by The Princeton Review, Forbes, and U.S. News & World Report.
We hired CCS because of its proven track record, and we were very pleased with the results of the partnership. CCS staff were very detail-oriented, and we benefited from their insight, experience, and expertise. I would recommend CCS to other potential clients without reservation.

Dr. John Nicklow, President, University of New Orleans
The Challenge
In the beginning of 2019, UNO retained CCS to assess the possibilities for their first-ever comprehensive campaign. UNO sought to test a $100 million goal to allow the University to expand its endowment and complete capital projects with a focus on four priorities: Student Access and Success; Dedicated Faculty and High-Impact Research; State-of-the-Art Facilities, Equipment, and Technology; and Sustained and Expanded Academic Excellence.
The SOLUTION
CCS's comprehensive feasibility study assessed the best path forward for the campaign, eventually recommending a $50 million goal. In parallel, CCS conducted an internal assessment that analyzed current development efforts, resources, and staff to better understand the University's capabilities in launching a major fundraising initiative. CCS made recommendations on job titles, descriptions, and positions to ensure UNO's success in achieving the goals of its campaign.
UNO later enlisted the help of CCS to launch the Next Is Now campaign. CCS provided full-time campaign management services to advance the day-to-day work of fundraising in the campaign's initial phases.
The IMPACT
Throughout our campaign management engagement, UNO secured numerous historic six- and seven-figure gifts to support endowed scholarships, facility upgrades, and areas of greatest need across the campus. When the COVID-19 pandemic hit, UNO never paused, and instead kept moving forward and found unique opportunities to encourage prospective donors to keep supporting the school through virtual meetings and tours.
By the end of CCS's engagement, UNO raised more than $20 million and was empowered to successfully complete the remainder of the campaign in-house. With this momentous campaign, UNO has been able to support students with emergency funds due to the impacts of the pandemic and recent hurricanes, offer more scholarships, further develop program opportunities, and name a few of their colleges and schools.
Featured Team Member
The Next Is Now campaign is UNO's first-ever comprehensive campaign focused on improving the student experience through scholarships, a STEAM-focused education, upgraded facilities, and an investment in the faculty and staff to ensure its graduates go on to live an extraordinary life. The mission, the student body, and the leadership of this University are inspiring, and I am humbled to have been a part of the work they are doing to change lives. I look forward to seeing what UNO does next.

Cassie Pericak, CCS Fundraising Alumna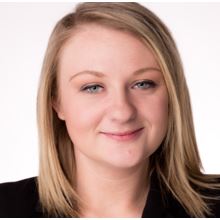 More Campaign Case Studies
Northeast U.S.
Hagerstown Community College (HCC) engaged CCS in a campaign to discover new transformational donors and increase scholarship availability. Our partnership helped HCC develop its campaign prospect list and donor pipeline.
Western U.S.
San Francisco Foundation (SFF), one of the nation's largest community foundations, partnered with CCS in conjunction with its 75th anniversary to build campaign infrastructure and identify & engage mission-aligned donors as part of its first comprehensive fundraising campaign.
Western U.S.
RMHOC's Together campaign will expand and improve the House for guests, staff, and volunteers. With CCS's help, the campaign has raised more than $14 million to date.
How can we help you?
Our unique, customized approach can provide your organization with of-the-moment, sustainable solutions.