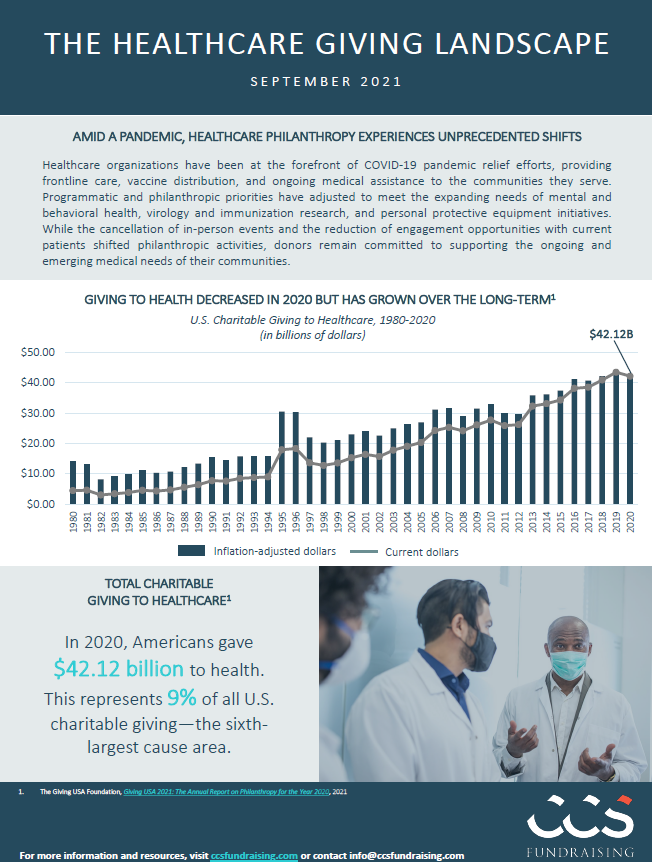 If you have any questions about this publication or about CCS in general, please contact marketing@ccsfundraising.com.
More Insights
How are healthcare institutions approaching fundraising this year? And how does it differ from years past? View this webinar recording to discover key findings from a recent survey of nearly 100 healthcare organizations.
Spring 2022
The CCS Philanthropy Pulse survey report provides a window into the fundraising practices of almost 900 organizations based on data collected in late 2021. Check out both our main report and sector-specific spotlights for Arts & Culture, Health, Higher Education, Human Services, Independent Schools, and Religion.
January 25, 2022