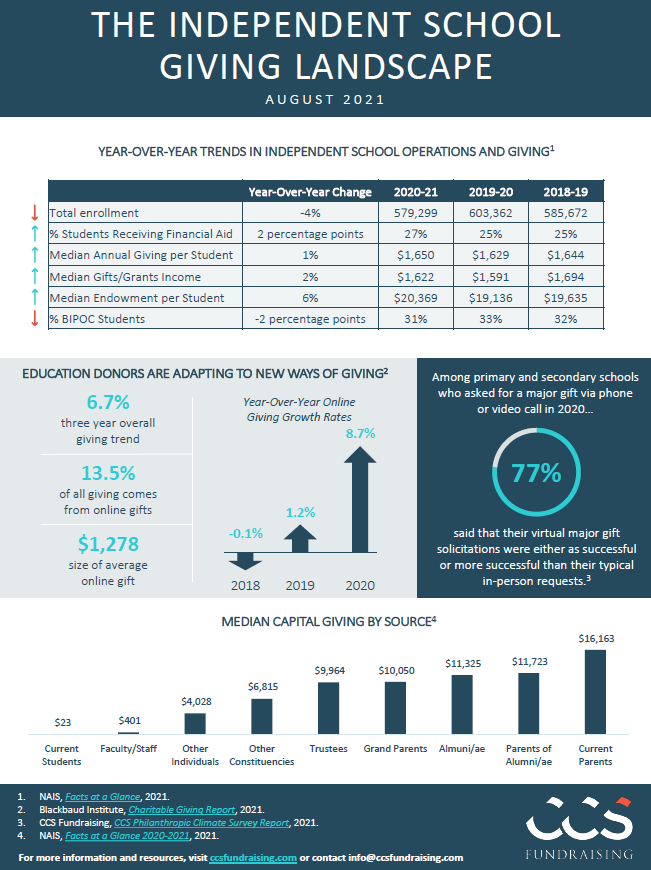 If you have any questions about this publication or about CCS in general, please contact marketing@ccsfundraising.com.
More Insights
Summer break presents an important opportunity for schools to learn what strategies to put in place at the conclusion of an annual fund to build on donor momentum for the year ahead.
April 6, 2022
How are schools approaching fundraising this year? And how does it differ from years past? View this webinar recording to discover key findings from a recent survey of over 130 schools.
Spring 2022