Key Elements
CCS conducted a feasibility study that resulted in a collaborative comprehensive campaign in partnership with different agencies and community organizers across Philadelphia. This will provide a larger platform for longer-term, deeper impact within the Greater Philadelphia region.
Our focus on the core capital initiatives of FPC's comprehensive campaign has already resulted in a historic $50M public commitment from the City of Philadelphia towards its parks.
How We Helped
THE CHALLENGE
As the nonprofit champion of Philadelphia's 10,200 acres of park land, FPC is one of the few conservancies in the nation that focuses on an entire citywide park system. Powered by philanthropy, FPC is positioned to fund critical investments designed to deliver equitable park access, economic resilience, and sustainable urban green spaces for Philadelphia's communities.

In 2019, FPC sought CCS's services to identify a compelling case for support within a diverse portfolio of varied funding projects and initiatives. In addition, FPC sought to elevate the revenue sources required to grow its annual fundraising, project management, program development, capital work, and community outreach.
THE SOLUTION
In 2019, CCS conducted a campaign planning/feasibility study with FPC to gauge financial support and philanthropic potential for a transformational campaign. The study gathered input from key stakeholders, community partners, and city leadership to inform the best approach to a successful public/private campaign.

CCS is currently engaged with FPC as they embark on a collaborative comprehensive campaign in close partnership with Philadelphia Parks and Recreation and community organizers.
As Fairmount Park Conservancy embarked on its first ever feasibility study, it was crucial to have the support and guidance from the CCS team. The study's insights gave us the confidence to embark on a once-in-a-generation comprehensive campaign for our public park system. During this significant moment of growth for the organization, we are only able to accomplish this because of the guidance, professionalism, experience, and leadership from CCS.

Meg Holscher, Senior Director of Development, Fairmount Park Conservancy
THE IMPACT
As a result of the 2019 feasibility study, FPC was able to create a comprehensive campaign strategy, obtain buy-in from its Board members and key external stakeholders, establish an aspirational goal, and develop a bespoke leadership approach.
With CCS's support and counsel, FPC is able to utilize its robust campaign plan to realize its radical and transformative vision:
Revitalize the infrastructure of Philadelphia's parks,
Empower communities by connecting them to each other and to the land, and
Ensure healthy financial reserves for the future of Philadelphia's parks.
The campaign's key strategy will help to secure sustained fundraising growth, elevate development efforts, increase visibility for FPC, and will serve as a robust leadership pipeline for future fundraising endeavors.
Featured Team Member
Working with Fairmount Park Conservancy is both a professional and personal passion. Urban green spaces are a city's greatest asset to the communities they serve – they promote economic development, advance social justice, and increase environmental integrity. It is an honor to continue to support FPC as they build a once-in-a-generation campaign for Philadelphia's parks

Casey May, Senior Director, CCS Fundraising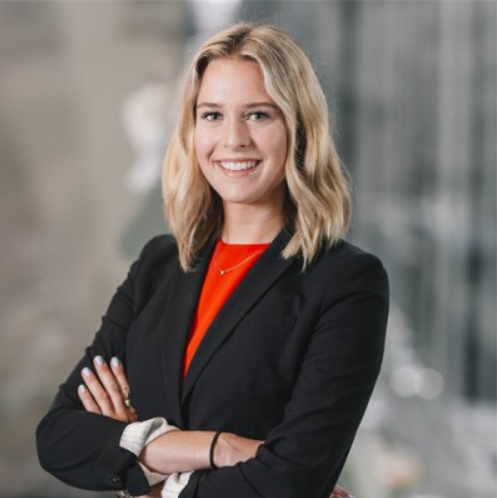 Explore More Case Studies
Western U.S.
Catalina Island Conservancy partnered with CCS on the IMAGINE CATALINA Campaign, which raised $17 million to build a stunning visitor's center and expand the trails system for those who love and spend time on Catalina.
Northeast U.S.
CCS helped the Animal Rescue Fund of the Hamptons surpass its campaign goal of $10 million to support ARF's services, programs, and adoption center.