Key Elements
Lake Forest College experienced its most successful Forester Day in history: the largest total dollar amount ever raised, and a 10% increase year-over-year in overall donor participation.
Enhancing strategies for matching gift opportunities and elevating the use of digital fundraising platforms made a significant impact on overall engagement from students, alumni, faculty/staff, and friends of Lake Forest College.
Lake Forest College, a leading liberal arts college located 30 miles north of Chicago, provides a diverse group of students from across the world with access to engaging faculty, innovative curriculum, and rich cultural and experiential learning opportunities. The College enrolls over 1,650 students from 43 states and more than 80 countries. Lake Forest College is nationally ranked in US News and World Report and the Princeton Review: #36 for Most Innovative Schools, #3 in Social Mobility, #21 for Best Value, #14 for internships, and #82 overall among national liberal arts colleges.
the challenge
Due to staff transitions and the continued challenges of the COVID-19 pandemic, the Lake Forest College Development Team was looking for annual giving interim management support with a focus on their upcoming community day of giving, Forester Day.
CCS Fundraising stepped in to help fill this gap, providing guidance on annual solicitations, donor outreach, and strategies to grow and enhance Forester Day. Having set the largest giving goal in the day's history, CCS and Lake Forest College worked together to ensure the day was a success.
the solution
We had the opportunity to work with CCS Fundraising as our consultant on our annual giving day. Our consultant was a competent, experienced, and patient guide for our team, which was comprised mostly of new staff working on the day for the first time. CCS brought much-needed leadership to the project overall and made a point of working closely with me as the head of the project to put things in place to make sure it was successful.

Kim Weidner-Feigh, Associate Vice President for Advancement Operations and Strategic Initiatives
With CCS, Lake Forest College better utilized their digital giving platform (GiveCampus) to drive activity, focus messaging segmentation across various audiences, enhance donor engagement strategies, and better activate volunteer leaders including affinity groups, young alumni, and current students.
Perhaps most significantly, CCS reimagined challenge and matching gift strategies to strengthen the College's success, driving a sense of momentum throughout Forester Day that more richly engaged alumni, current students, board members, faculty, staff, and friends of the College.
the impact
Lake Forest College experienced its most successful Forester Day in history: the largest total dollar amount ever raised and a 10% increase in overall donor participation year-over-year.
Additionally, CCS's deliverables included a range of tools that would drive success in subsequent years: departmental project management tools, proven matching/challenge donation strategies, and a range of collateral and materials.
As a direct result of CCS's involvement, the college had our most successful giving day in the six years it's existed in terms of dollars and donors. We will see long-term benefits well-beyond the months CCS consulted with us. We would not hesitate to recommend CCS and hope to have the opportunity to have them consult with us again in the future.

Kim Weidner-Feigh, Associate Vice President for Advancement Operations and Strategic Initiatives
Featured Team Member
Lake Forest College's success demonstrates the power of pairing ambitious goals with thoughtful strategy to unlock community-driven results. It was an honor to partner with the College – not only achieving a new level of impact, but also establishing momentum for future Forester Days.

Jay Gilman, M.Sc., Senior Director, CCS Fundraising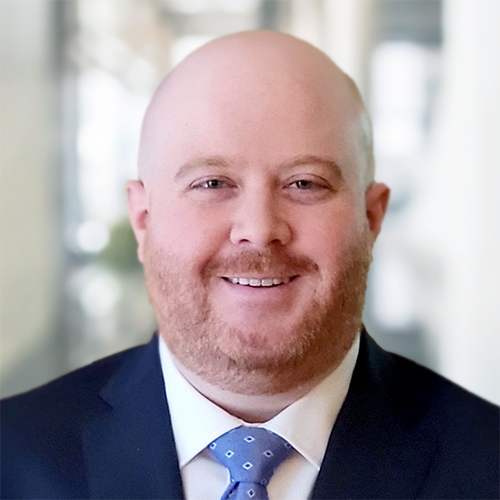 Case Studies
Central U.S.
CCS conducted a feasibility study and provided data analytics and research services for Drury University. As a result, Drury was able to optimize and leverage its portfolios for Phase II of its Go Beyond capital campaign.
Northeast U.S.
Thomas College, in partnership with CCS, raised $30 million for scholarships, athletic facilities, key academic initiatives, and student success programs.
Asia-Pacific
University of New South Wales (UNSW) partnered with CCS on a capital campaign, providing support in planning, launching and communicating their campaign. In addition to great success to date, this partnership has positioned UNSW to strategically engage donors.