Key Elements
The Gem for Generations: HCC's 75th Anniversary Campaign surpassed its original $7.5 million goal and raised $18.2 million.
Seventy-eight new scholarships were established and 8 previously endowed scholarships were increased throughout the campaign.
The campaign also revealed 5 unknown estate gifts, one of which was worth $500,000.
How We Helped
CCS came highly recommended to the HCC Foundation because they have experience working with community college foundations in Maryland and experience with other non-profits in our community. CCS exceeded all of our expectations and definitely did not disappoint. We attribute much of our success to working with them. They helped us to develop and train a "dream team" of community leaders to guide our campaign and gave structure to our campaign timeline. The data analytics they offered really boosted our results and provided us the guidance we needed to be perpetual fundraisers, post-campaign. I would absolutely recommend CCS to any organization looking for support, no matter the fundraising project!

Dr. ashley whaley, senior director of college advancement, hagerstown community college
THE CHALLENGE
HCC enlisted CCS for its Gem for Generations: HCC's 75th Anniversary Campaign to find prospects with the capacity and affinity to make a meaningful gift to the College. The campaign aimed to raise enough scholarship and supplemental funding to give educational access to every student aspiring to attend HCC.
THE SOLUTION
The CCS Analytics Team applied statistical tools to evaluate the performance quality of assigned portfolios and generate a list of new compelling major gift prospects. These tools examined the proportion of both high-affinity RFM scorers and strong gift capacity households while applying various giving filters to identify the most compelling unassigned major gift prospects.
Through our partnership, HCC was encouraged to have conversations with new major gift prospects and discover legacy giving donors to prioritize fundraising and relationship-building after the campaign. CCS identified priority households and validated a group of donors that equaled $2.1 million. CCS also provided HCC with prospective and current donors from the College's Foundation Board, Trustees, Alumni Board, current employees, and college retirees with whom to increase cultivation and stewardship efforts.
THE impact
As a result of HCC and CCS's partnership, the College raised $18.2 million, far beyond its original $7.5 campaign million. Some of this money will be used to establish 78 endowed scholarships, contributing to HCC's goal of giving every student interested in attending the College a chance to benefit from HCC's educational offerings and resources. CCS also set HCC up for future fundraising success by revealing which donors should be increasingly cultivated and stewarded for continued giving.
Featured Team Member
Every student arriving at HCC brings with them a distinct narrative, and what unites these students is their shared aspiration for a fulfilling life. To realize this vision, they require the necessary resources for success. Every student deserves the opportunity to flourish. HCC's campaign initiative was dedicated to securing adequate scholarships and additional funding, ensuring educational access for every student with the ambition to pursue schooling.

Jessica Roberts, vice president of data analytics, CCS Fundraising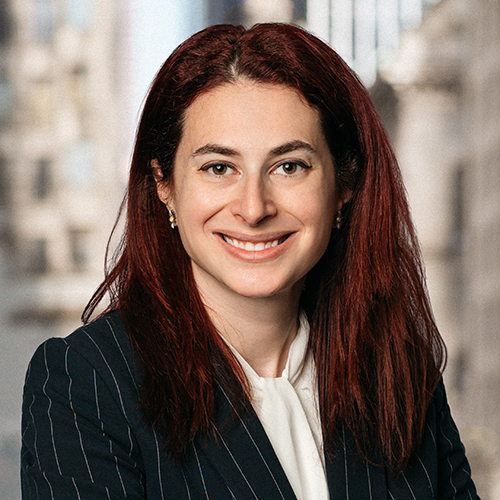 Explore Case Studies
Central U.S.
CCS conducted a feasibility study and provided data analytics and research services for Drury University. As a result, Drury was able to optimize and leverage its portfolios for Phase II of its Go Beyond capital campaign.
Northeast U.S.
Thomas College, in partnership with CCS, raised $30 million for scholarships, athletic facilities, key academic initiatives, and student success programs.
Want to start a conversation?
We'd love to help you plan your next chapter!