Our survey results provide a snapshot of how responding organizations are persevering amid challenges, evolving their fundraising tactics, and planning for 2021 and beyond.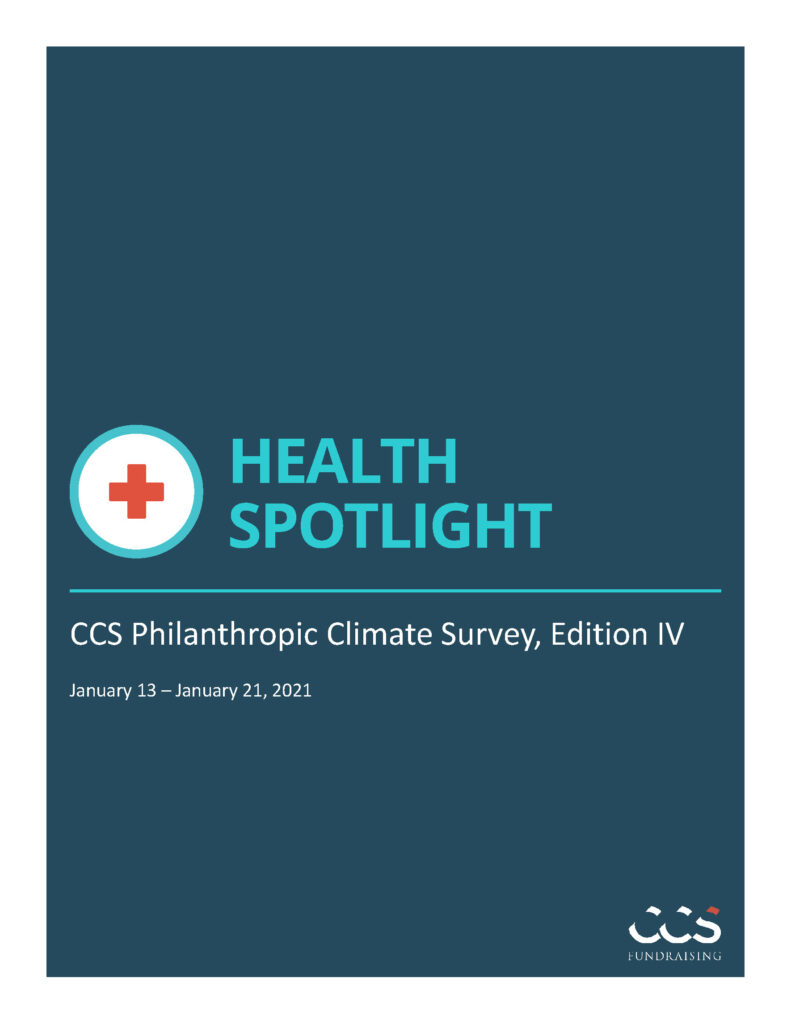 KEY FINDINGS
54% of respondents said that they believe their fundraising from annual appeals will increase in 2021
64% of respondents who conducted virtual major gift solicitations amid the pandemic reported that their virtual solicitations were either as successful or more successful than typical in-person solicitations
36% of respondents reported that their organization anticipates adding fundraising staff in 2021
To explore data from 1,000+ respondents across nonprofit sectors, check out our main fourth-edition report.
If you have any questions about this survey or about CCS in general, please contact marketing@ccsfundraising.com.
More Insights
May 31, 2023
The return on investment for philanthropic activity is unparalleled for healthcare organizations. Learn how to make a case for investment in philanthropy to your C-suite executive leadership.
June 20, 2023 | 12PM ET / 9AM PT
Join CCS Fundraising, in partnership with the Indiana University Lilly Family School of Philanthropy, for Perspectives on Philanthropy 2023, a webinar marking the release of Giving USA 2023: The Annual Report on Philanthropy.