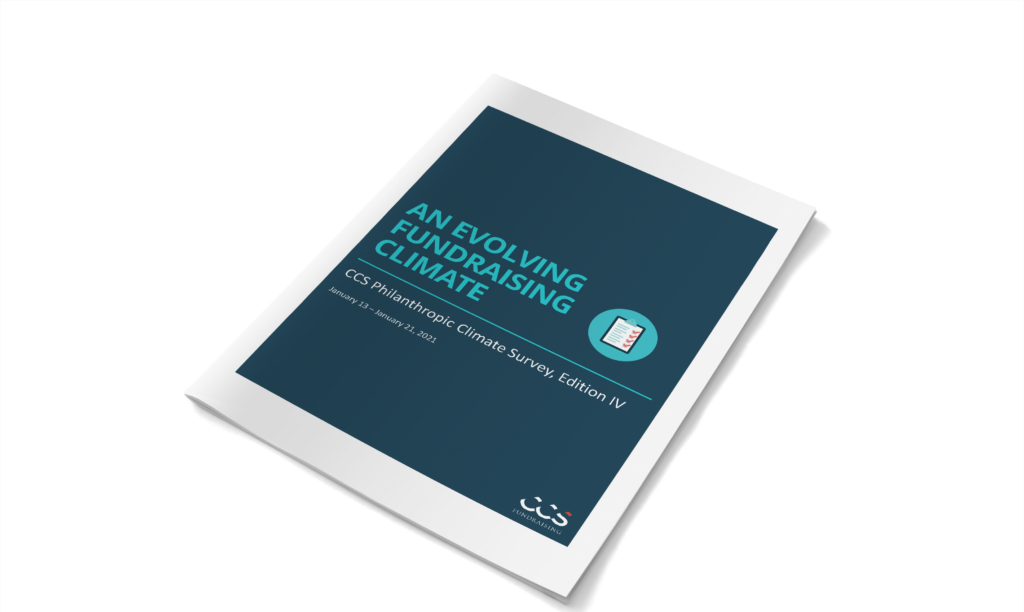 EXPLORE MORE INSIGHTS
CCS is proud to partner with the IU Lilly Family School of Philanthropy on the release of the Everyday Donors of Color report, funded by the Gates Foundation.
August 27, 2021
Featuring essential philanthropic research from all major sources in the industry, this exclusive report examines key themes in American philanthropy and the latest data on giving by US individuals, foundations, and corporations.
September 1st, 2022
Findings from the 1,000+ responses to our January 2021 survey provide some encouraging news for nonprofit leaders and development professionals.
February 3, 2021
The future of philanthropy revolves around engaging our next generation of donors—Generation Z and Millennials. Understanding how to attract, retain, and grow your young professional pipeline will ensure long-term sustainability for your organization.
April 5, 2021
Interested in our services?
CCS plans and implements fundraising initiatives to help nonprofit organizations make a bigger impact.