Our survey results provide a snapshot of how responding organizations are persevering amid challenges, evolving their fundraising tactics, and planning for 2021 and beyond.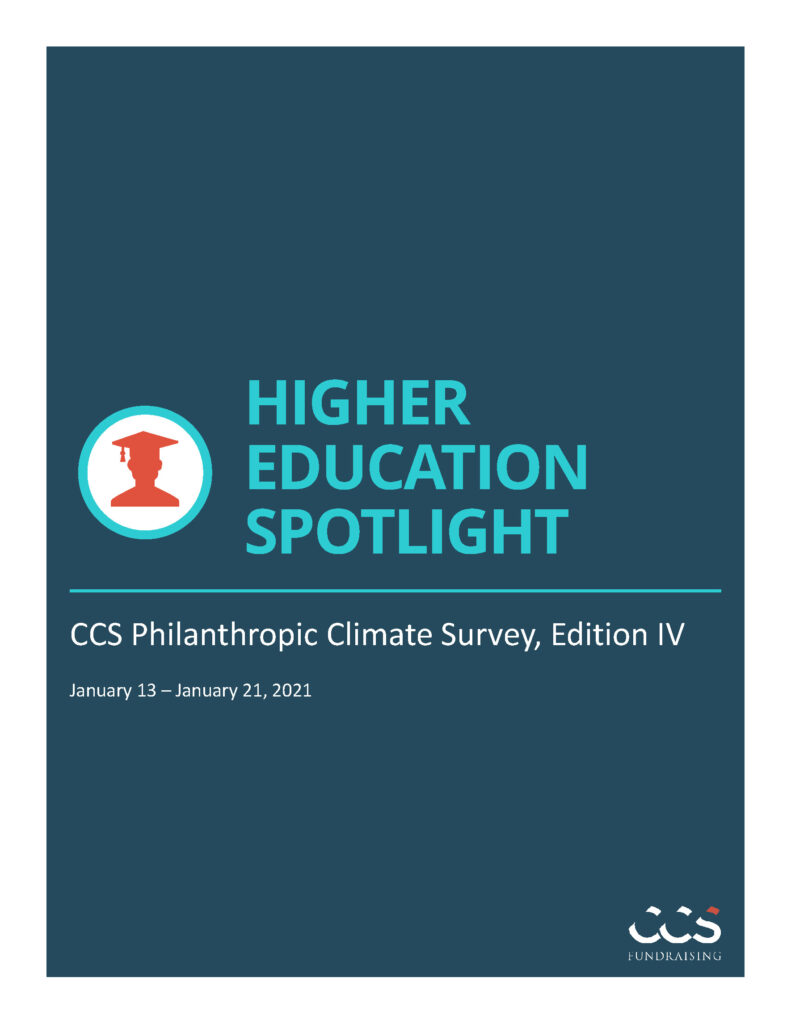 KEY FINDINGS
44% of respondents think their fundraising from major gifts will increase in 2021
74% of respondents have conducted a virtual major gift solicitation since the COVID-19 pandemic began
48% of respondents said they intend to offer hybrid virtual/in-person event options after the COVID-19 pandemic has ended
To explore data from 1,000+ respondents across nonprofit sectors, check out our main fourth-edition report.
If you have any questions about this survey or about CCS in general, please contact marketing@ccsfundraising.com.
More Insights
August 31, 2023
Year-end fundraising campaigns are an opportunity to provide donors with every possible option to support your mission.
August 30, 2023
Wondering what to prepare as you embark on a campaign? From volunteer leadership to data analytics, this article offers key considerations and advice from four former CCS client partners on how to get started.