Our survey results provide a snapshot of how responding organizations are persevering amid challenges, evolving their fundraising tactics, and planning for 2021 and beyond.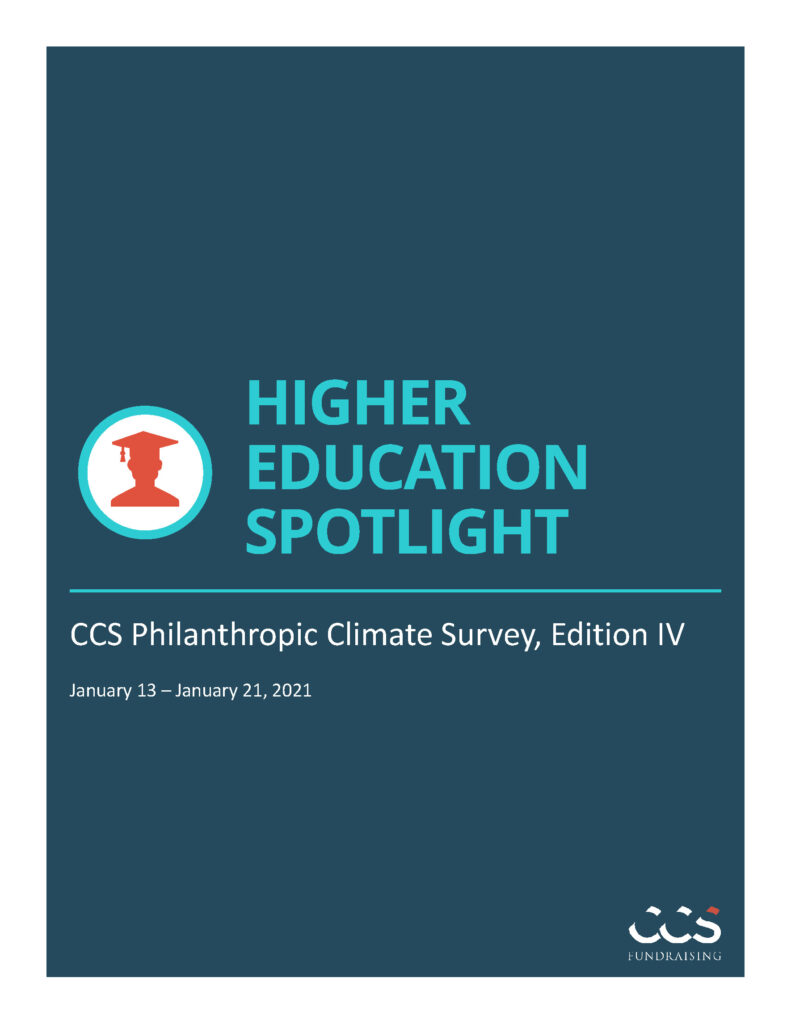 KEY FINDINGS
44% of respondents think their fundraising from major gifts will increase in 2021
74% of respondents have conducted a virtual major gift solicitation since the COVID-19 pandemic began
48% of respondents said they intend to offer hybrid virtual/in-person event options after the COVID-19 pandemic has ended
To explore data from 1,000+ respondents across nonprofit sectors, check out our main fourth-edition report.
If you have any questions about this survey or about CCS in general, please contact marketing@ccsfundraising.com.
More Insights
Here's my perspective on fundraising during recessions and times of economic uncertainty after 40 years in the field.
November 23, 2022
CCS's annual Philanthropy Pulse reports provide nonprofits with helpful data to navigate the ever-evolving philanthropic space. The survey that will inform our 2023 report closed on November 17, 2022.
October 27, 2022