Our survey results provide a snapshot of how responding organizations are persevering amid challenges, evolving their fundraising tactics, and planning for 2021 and beyond.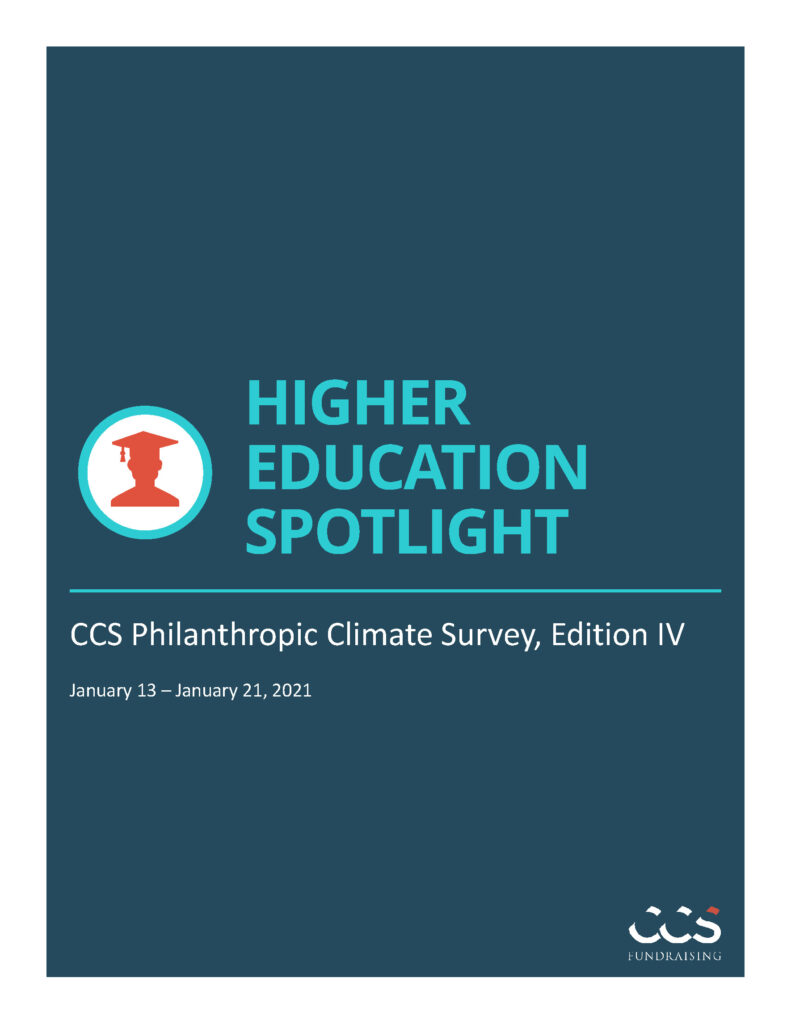 KEY FINDINGS
44% of respondents think their fundraising from major gifts will increase in 2021
74% of respondents have conducted a virtual major gift solicitation since the COVID-19 pandemic began
48% of respondents said they intend to offer hybrid virtual/in-person event options after the COVID-19 pandemic has ended
To explore data from 1,000+ respondents across nonprofit sectors, check out our main fourth-edition report.
If you have any questions about this survey or about CCS in general, please contact marketing@ccsfundraising.com.
More Insights
March 23, 2023
So, your team just made The Big Dance? Here are some tips to engage your higher education institution's donor base in the Madness.
March 23, 2023
Help shape the future of gift planning by participating in our short survey! The survey is currently OPEN and will close on Friday, April 14, 2023. It will inform our new, specialized report on planned giving.