As the only hospital system in Arkansas solely dedicated to caring for children, Arkansas Children's plays an important role in shaping the landscape of pediatric care in the state. The system includes two hospitals, a pediatric research institute, a foundation, clinics, education, and outreach, all devoted to the mission to make children better today and healthier tomorrow.
Key Elements
The Campaign for a Healthier Tomorrow raised $274.9 million on a $250 million goal, enabling the construction of a new medical center and clinics, development of programs, and advancement of research efforts
This campaign yielded the largest gifts ever received by Arkansas Children's in its history
Data-driven solicitation strategies resulted in six-figure gifts from donors previously giving at the four-figure level
How We Helped
CCS served as a trusted partner in our campaign, not only helping us to uncover new fundraising prospects, but driving activity forward and building the capacity of our team. We appreciate CCS's studied approach to campaign work, and their focus on goals and outcomes. The onsite director worked seamlessly with our team, provided excellent support, and allowed us to spend time where it had the greatest impact—with our donors.

Enid Olvey, Senior Vice President and Chief Operating Officer, Arkansas Children's Foundation
THE CHALLENGE
In 2015, Arkansas Children's embarked on a five-year strategic plan with a vision to fundamentally transform healthcare delivery for the children of Arkansas and create a statewide network of care. As a key step in making this vision a reality, Arkansas Children's Foundation sought to launch a major building campaign to support statewide capital expansion, program development, and research efforts by opening Arkansas Children's Northwest.
THE SOLUTION
CCS first partnered with Arkansas Children's Foundation to conduct a feasibility study to test the organization's fundraising capacity in the Northwest region of the state and build the blueprint for a capital campaign to construct a new hospital. Following the feasibility study, CCS transitioned into full-time campaign planning and management services, working shoulder-to-shoulder with Arkansas Children's Foundation leadership to advance the daily activity of the $70 million capital project to build Arkansas Children's Northwest as a part of the $250 million Campaign for a Healthier Tomorrow.
THE IMPACT
The Campaign for a Healthier Tomorrow has raised more than $274.9 million on its $250 million goal. Many of these campaign gifts are the largest received by Arkansas Children's Foundation in its history, including gifts of $8 million, $10 million, and $15 million. CCS's data-driven campaign approach enabled Arkansas Children's Foundation to effectively prioritize the best donors to cultivate for the campaign and long-term fundraising. Our predictive modeling analysis surfaced prospects that went on to give eight six-figure gifts. Prior to the analysis, three of those now-six-figure donors had given $1,500 or less.
As a result of this building campaign, Arkansas Children's Northwest opened in 2018 on a 37-acre campus and now serves as a health and wellness destination for the more than 200,000 children that live in the region. And, the Campaign for a Healthier Tomorrow helped realize a vision of providing care close to home in Northwest Arkansas across the state.
Featured Team Member
As one of my most trusted healthcare clients, I not only believe in the work Arkansas Children's does but have a personal appreciation for their leadership. It has been a pleasure to watch the transformation of their delivery of pediatric healthcare and research across the state and a profound part of my career with CCS.

Steve Manno, Principal and Managing Director, CCS Fundraising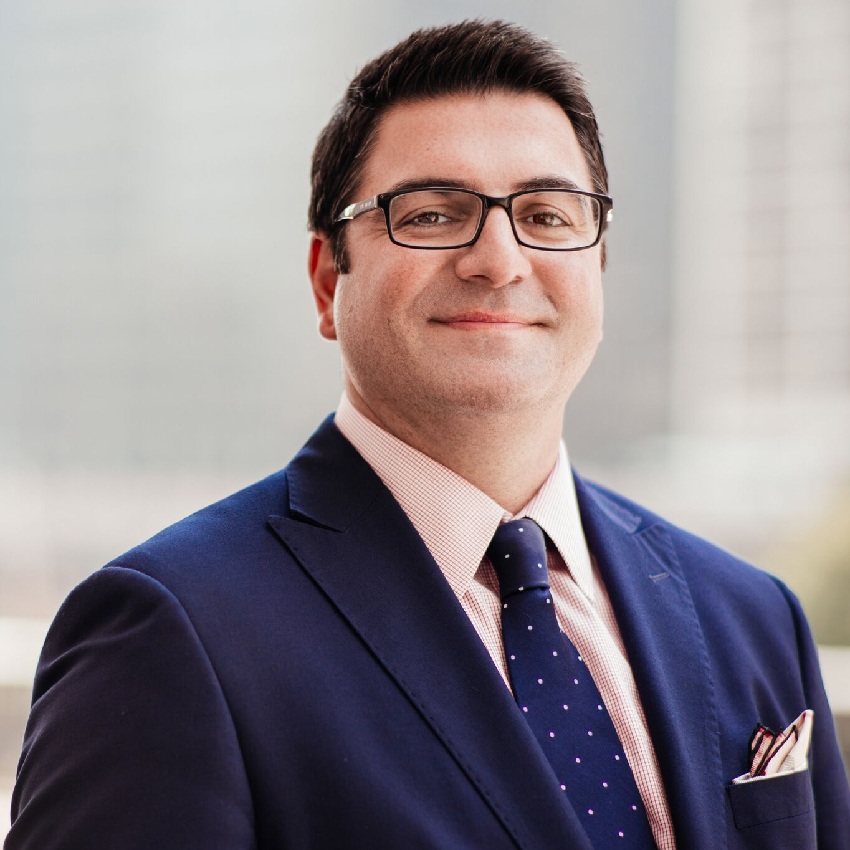 More Case Studies
Europe, Middle East, Africa
CCS supported UICC in Geneva in its first ever fundraising campaign to better advocate for the cancer community, and to support high-impact projects.
Central U.S.
CCS partnered with the Medical College of Wisconsin (MCW) and Froedtert Hospital to plan and manage their first joint comprehensive campaign, ultimately raising more than $300 million.
Western U.S.
MLK Community Healthcare (MLKCH) partnered with CCS Fundraising to conduct a multi-phase Leadership Awareness Study, which produced a roadmap for refining and advancing MLKCH's philanthropic impact through project-based partnerships in service of its strategic vision.
How can we help you?
Our unique, customized approach can provide your organization with of-the-moment, sustainable solutions.