Key Elements
CCS helped Catholic Charities of Buffalo reinvigorate their Appeal for 2022, and the organization met its fundraising goal for the first time since 2018.
Through our partnership, Catholic Charities of Buffalo grew targeted major gifts by an average of 40%.
Together, we set the stage for Catholic Charities of Buffalo's long-term fundraising success by building the framework for expanded donor involvement.
CCS first got to know 'who we are' as an organization and created a customized plan for success. They engaged staff, bringing best practices, to think strategically and ignited new and fresh ideas. The best part was that the CCS staff worked with us as truly part of our team.

Clara Moran, Chief Development Officer, Catholic Charities of Buffalo
For nearly 100 years, Catholic Charities of Buffalo has operated as a cornerstone institution in the communities of Western New York by providing individuals and families with critical services. The organization offers the most comprehensive programming of any human service organization covering the eight counties in this region. CCS Fundraising's partnership with Catholic Charities of Buffalo helps ensure the sustainability of many services that are needed now more than ever – including Mental Health Counseling, Refugee Resettlement, and Food Pantry Support.
THE CHALLENGE
The annual Catholic Charities Appeal has a long and rich history of achieving its goals and engendering incredible support from the broader community. Generations of Buffalonians and Western New Yorkers have given to and volunteered at the Appeal – each contributing to its success and reputation as the campaign that never failed. However, in recent years, the Appeal has fallen short of its goals due to declining participation.
THE SOLUTION
To reinvigorate the Appeal, CCS Fundraising partnered with Catholic Charities in commencing a Major Gifts Program. The program was launched by building out a Major Gifts Committee composed of former Appeal leadership and connected community members – and providing the Committee with the structure and solicitation strategies to inspire giving at a greater level. Growing major giving to Catholic Charities by engaging loyal partners was critical in balancing out the funding gap created by the declining Parish attendance.
THE impact
Because of this partnership, Catholic Charities was able to meet their goal for the first time since 2018 and grew targeted major gifts by an average of 40%. Perhaps even more importantly, CCS helped Catholic Charities build a toolkit to expand their funding opportunities, approach their work with a relationship-based mindset, and weather the changing landscape for years to come.
Featured Team Member
In the ever-changing landscape of our world and faith communities, crowdfunded annual appeals present a myriad of challenges. This partnership was driven by powerful community leadership which we guided and elevated to reinvigorate a deeply cherished tradition of giving while building new fundraising strategies. As Catholic Charities of Buffalo approaches its centennial year, we are grateful for the opportunity to be a part of ensuring that those experiencing hardship in Western New York can continue to access critical services for years to come.

Leah Steele, Associate Director, CCS Fundraising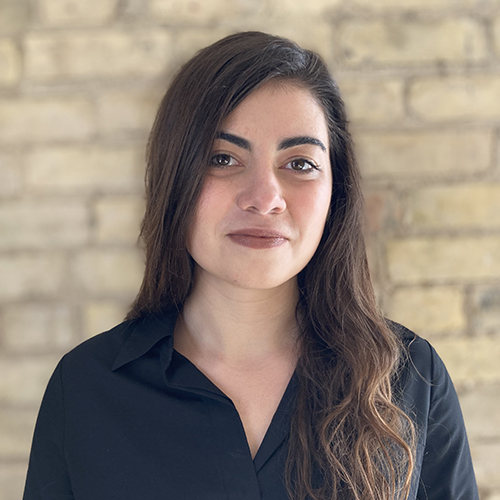 Want to start a conversation?
We'd love to help you plan your next chapter!
Explore Case Studies
Western U.S.
Located in California, The House needed to expand its capacity to meet an ever-increasing demand for services, which involved providing housing for families with critically-ill children. CCS partnered with the House to help raise $12 million to more than double capacity.
Western U.S.
MusiCares Foundation partnered with CCS to launch the organization's first-ever campaign to raise $10 million for an endowment to better support the organization's existing services.
Mid-Atlantic and Southeast U.S.
CCS has partnered with Catholic Charities of the Archdiocese of Washington (CCDC) several times over the last decade and helped the organization secure over $175,000,000 in two campaigns for essential Agency priorities.