Key Elements
Managing The Legacy Campaign from the leadership phase to the public phase, helping the organization exceed its transformational goal
Helping Lake Forest Open Lands develop recognition opportunities that honored campaign donors as part of a long legacy of community leadership and impact
Advancing the public phase of this campaign and developing strategies to bring the entire community into the campaign's success
How We Helped
CCS provided LFOLA with a high level of professional guidance and exceptional day to day organizational expertise which in turn, resulted in a very successful capital campaign. I highly recommend CCS when considering a fundraising partner to meet any organization's objectives and goals. CCS worked seamlessly with our staff and it was like having another full-time team member.

John W. Sentell, President and Chief Executive Officer, Lake Forest Open Lands Association (LFOLA)
THE CHALLENGE
Lake Forest Open Lands is an independently funded conservation and educational organization devoted to the acquisition and stewardship of natural landscapes, and to ensuring all generations have a meaningful, lasting connection to nature and the land. Founded in 1967 and based in Lake Forest, Illinois, the organization serves the local community and surrounding region.
Lake Forest Open Lands decided to launch a campaign to advance and strengthen the core components of the organization's mission, including the preservation and restoration of new lands, expanded community outreach and educational programming, and a sustainable financial foundation to carry its work into the next generation.
THE SOLUTION
CCS helped to launch and manage The Legacy Campaign, a transformational effort with a multi-million-dollar goal to be raised over 18 months. CCS was a critical strategic partner in driving Lake Forest Open Lands' success, particularly by developing major gifts strategies, crafting bespoke campaign materials, empowering volunteers, and keeping the campaign activity on track with an aggressive timeline. By the close of our partnership, Lake Forest Open Lands had exceeded its goal and the campaign continues to inspire giving.
the impact
By exceeding its goal for The Legacy Campaign, Lake Forest Open Lands is now poised to carry its legacy of community-supported land stewardship well into the future. With campaign funds, the organization seeks to restore and launch two new nature preserves, respond to high-priority preservation opportunities as they arise, connect preserves and community through green corridors, expand environmental programming across age groups, and, finally, retain independence as a voluntarily supported land trust that relies on $0 in local tax dollars.
Featured Team Member
"As the name suggests, Lake Forest is a city defined by nature. Not only did Lake Forest Open Lands exceed its campaign goal, but it also witnessed a community come together in support of beloved green spaces, native habitats, and a commitment to conservation as it never had before. It was a privilege to steward this unprecedented effort."

Eleanor Huston, Vice President, CCS Fundraising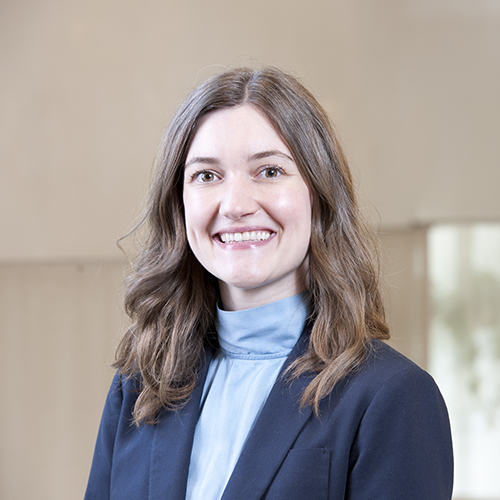 MORE CASE STUDIES
Western U.S.
Catalina Island Conservancy partnered with CCS on the IMAGINE CATALINA Campaign, which raised $17 million to build a stunning visitor's center and expand the trails system for those who love and spend time on Catalina.
Northeast U.S.
CCS helped the Animal Rescue Fund of the Hamptons surpass its campaign goal of $10 million to support ARF's services, programs, and adoption center.
Mid-Atlantic and Southeast U.S.
The Fairmount Park Conservancy (FPC) is a collaborative partner to Philadelphia Parks and Recreation. FPC leads efforts to steward and improve Philadelphia's parks, enhances the city's historic and cultural assets, and supports communities across Philadelphia.
How can we help you?
Our unique, customized approach can provide your organization with of-the-moment, sustainable solutions.