Key Elements
CCS provided St. Patrick with campaign planning, prospect segmentation, case design, volunteer recruitment, solicitation coaching, fundraising materials, wealth screening information, and more.
$2.3M of the campaign's $3.1M raised resulted from one-on-one personal requests by the pastor and members of the Campaign Executive Committee.
The raised monies will strengthen the church's existing structures, ensuring parishioner safety while preserving historic beauty.
How We Helped
Our CCS consultants were great to work with and very committed to helping us reach our goal.

Fr. Hyacinth Cordell, O.P., Pastor, St. Patrick Roman Catholic Church
THE BACKGROUND
St. Patrick had participated in the Archdiocese of Philadelphia's Heritage of Faith ~ Vision of Hope campaign a decade earlier and had raised approximately $300K. When we began our partnership in July 2021 with campaign planning and a feasibility study, the church was under new leadership, led by the Dominican Order. Our partnership expanded to campaign implementation and management in January 2022.
THE SOLUTION
Following the feasibility study, CCS recommended an initial working goal of $2.25M for the new campaign entitled, Preserving St. Patrick Church for the Future.
CCS provided a custom sequencing strategy, face-to-face solicitation coaching, campaign infrastructure, and organization of wealth screening information. As a result of our recommendations and research, Fr. Hyacinth Cordell, O.P. focused on making one-on-one visits with materials we produced. Donors pledged up to five years and were able to make pledge payments using e-giving, as well as stocks, etc.
THE impact
As a result of the leadership of Fr. Hyacinth Cordell, O.P., his active volunteer team, the significant generosity of the parish, and CCS's support, St. Patrick's exceeded its initial goal, raising $3.1M.
Because of developing disrepair of the church associated with its age, this campaign focused on structural safety for parishioners and the durability of the church's buildings. The funds raised have allowed St. Patrick Church to enlist specialists to replace the roof, and repair existing exterior masonry walls while preserving the church's beauty and artistry. The church also plans for further site improvements including improving heating and air conditioning and enhancing accessibility.
Featured Team Member
'Determined' is the word I would use to describe Fr. Hyacinth Cordell, O.P. and SPC's Campaign Executive Committee (CEC) throughout this campaign. Fr. Hyacinth had never led a campaign as a pastor before. Most CEC members had never solicited gifts or been involved in fundraising. The parish had not seen real success in a campaign before. And yet, because of their determination, and CCS's campaign management, Fr. Hyacinth and the CEC raised 136% of their campaign goal. I'm very grateful to have been a part of this effort and to have had the privilege to work alongside Fr. Hyacinth and the St. Patrick Church community.

Andrew Navarette, Senior Director, CCS Fundraising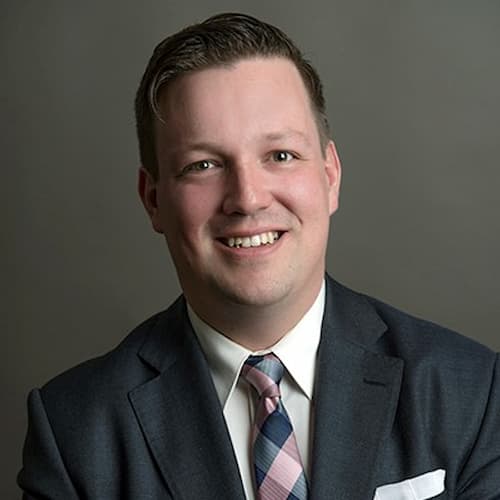 Explore Case Studies
Central U.S.
Established in 1841, St. Joseph Catholic Church is the sacred home to over 2,500 families and 420 children enrolled in the parish's K-8 school. CCS managed St. Joseph's capital campaign to raise $7.3 million in six months to support a school addition and new Ministry Center.
Mid-Atlantic and Southeast U.S.
CCS Fundraising helped Saints Peter & Paul Parish and School raise $20 million through their A Sacred Vision campaign, allowing them to build a new campus expanding opportunities for students, parishioners, volunteers, ministries, and groups.
Central U.S.
CCS has been privileged to partner with the Diocese of Austin on two extraordinary fundraising initiatives, most recently the Encountering Christ campaign, which concluded successfully in 2020.
Want to start a conversation?
We'd love to help you plan your next chapter!