Key Elements
CCS developed personal engagement strategies to raise sights and secure major gifts, including 22 six-figure gifts totaling $2.75 million.
As of June 2023, St. Joseph Parish has raised $7.3 million for their Going Big for Christ campaign, drawing closer to their goal of $8 million with the help of CCS's continued support.
How We Helped
At the start of our campaign, the thought of an $8 million goal was daunting. CCS was with us every step of the way and provided great coaching on how to achieve our goal. They had the right balance of encouragement but also accountability and the results have been fantastic. Our parish is excited to begin building our new buildings and is proud of this accomplishment.

Fr. Eric Schild, Pastor, St. Joseph's Catholic Parish
THE CHALLENGE
St. Joseph's Catholic Parish and School have experienced significant growth, welcoming over 225 new families in the last three years and 150 new students in the past decade. Due to the rate at which St. Joseph's is growing, the parish and school simply need more space to welcome, minister, and teach parishioners and students.
The parish share of funds raised through the Diocese of Toledo's Living Christ campaign alone would not satisfy St. Joseph's parish needs.
THE SOLUTION
After conducting a feasibility study, CCS recommended the parish lead a combined campaign effort with a minimum goal of $4 million; St. Joseph's leadership was eager to pursue a challenge goal of $8 million to meet all the needs of the parish, including the construction of four additional classrooms and a Ministry Center. To maximize fundraising potential and support St. Joseph's in meeting their challenge goal of $8 million, CCS built and executed a six-month campaign plan to engage leadership, volunteers, and donors.
CCS leveraged St. Joseph's strengths—most notably, strong clergy leadership—to develop personal engagement strategies, raise sights, and secure major gifts, including 22 six-figure gifts totaling $2.75 million. With CCS's training and guidance, Fr. Eric conducted successful donor briefings and solicitations and remained diligent about following up and closing gifts. Throughout the campaign, Fr. Eric was willing to meet with any parishioner who wanted to speak with him, and his involvement in every aspect of the campaign—from building and construction bids to material development—allowed Fr. Eric to answer any question and build trust and credibility with his congregation.
THE impact
As of June 2023, St. Joseph Parish has raised $7.3 million—181% of the minimum goal. Fr. Eric and his team are continuing to work towards their overall goal of $8 million with the help of CCS's continuation plan.
In addition to supporting important Catholic ministries across Northwest Ohio, funds raised through the Going Big for Christ campaign are allowing St. Joseph's to enhance its mission and ensure the parish and school remain havens for all to engage in community, encounter Christ, and transform through faith. St. Joseph Parish broke ground on their school addition in June 2023 with plans to transition students to the new building for the 2024-2025 school year. Additional classroom space will facilitate smoother instruction, increase capacity to accommodate the growing student body, and allow St. Joseph to explore the possibility of year-round preschool offerings to benefit working families.
The parish is also finalizing plans for its new Ministry Center. The Ministry Center will allow St. Joseph's to accommodate the needs of its community with a larger gathering space, expanded church seat, and meeting and office spaces. In turn, these spaces will support Adult Faith Formation, Catechesis of the Good Shepherd, community outreach, spiritual direction, and counseling.
Featured Team Member
The Going Big for Christ campaign was an extraordinary effort designed to meet the needs of St. Joseph's growing parish family and the local Maumee community. Achieving an ambitious challenge goal of $8 million requires significant participation and major gifts, and Fr. Eric's leadership and enthusiasm has inspired his parishioners to 'go big' for one another. With $7.3 million raised to date, I am excited to keep cheering on Fr. Eric and his team as they continue fundraising.

Liza Ziegler, Director, CCS Fundraising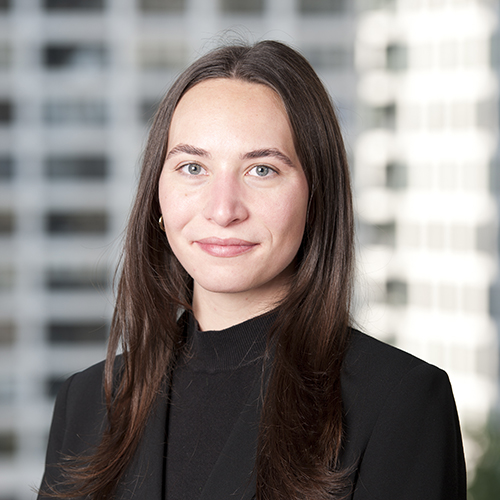 Explore Case Studies
Northeast U.S.
St. Patrick Roman Catholic Church in Philadelphia retained CCS Fundraising to perform campaign planning and a feasibility study that evolved into a multi-year partnership, including campaign implementation and management. Campaign goals included structural improvements to the church.
Mid-Atlantic and Southeast U.S.
CCS Fundraising helped Saints Peter & Paul Parish and School raise $20 million through their A Sacred Vision campaign, allowing them to build a new campus expanding opportunities for students, parishioners, volunteers, ministries, and groups.
Central U.S.
CCS has been privileged to partner with the Diocese of Austin on two extraordinary fundraising initiatives, most recently the Encountering Christ campaign, which concluded successfully in 2020.
Want to start a conversation?
We'd love to help you plan your next chapter!