Key Elements
Thomas College raised the philanthropic sights of its key constituent groups. Eighty-four percent of all $10,000+ donors made their largest ever gift to Thomas College.
The College expanded alumni engagement efforts at the outset of the campaign, creating more opportunities for the College to cultivate and deepen ties with some of the most connected and influential graduates of its programs.
They also guided alumni into the campaign pipeline by meaningfully and consistently engaging annual fund donors.
Thomas College offers career-focused undergraduate and graduate programs to approximately 1,000 students each year – most of them from economically challenged backgrounds. In 2016, CCS helped the College design and implement its second campaign with CCS, with goals of growing endowed and expendable scholarships, expanding student success programming, improving the student-athlete experience, strengthening the annual fund, and attracting more students to Central Maine to catalyze the region's economy.
the challenge
Thomas College sought counsel in the planning and implementation of a campaign that would carry the College into its next phase of development. With a growing annual fund and well-engaged regional philanthropists, the College was positioned for success. However, it needed to significantly grow the number of alumni and families who would consider Thomas College to be a very high philanthropic priority – and who would give at the levels required for this next big campaign.
the solution
CCS analyzed giving data to assess donor engagement with special focus on alumni giving trends. We also recommended that the College immediately convene an alumni relations task force, representing the College's most influential and connected alumni. This group helped to design a robust slate of alumni engagement opportunities to help the College cultivate ties and deepen personal relationships with alumni.
Enlisting CCS in the planning and execution of our campaign was paramount to our success. The team brought expertise, discipline, and results.

Erin Baltes, Associate Vice President of Advancement, Thomas College
the impact
Thomas College's campaign raised $30 million for its students. Members of Thomas College's alumni relations task force had an important impact on campaign success. One-third of the group transitioned to the College's full campaign committee and became important and active solicitation partners for the advancement team. Cumulatively, group members made commitments representing more than 225% of their lifetime giving. Furthermore, the engagement programs this group helped to design remain strong elements of the College's advancement, career services, and alumni programming today.
Thomas College's campaign raised $30 million for scholarships, athletic facilities, key academic initiatives, and student success programs. I'm grateful for the passion and commitment of the College's leaders, and the crucial steps they took to share the Thomas College vision with alumni, friends, and philanthropists throughout the region. These efforts mean that even more students will have access to the innovative and impactful educational opportunities the College offers.

Sarah Emerson, Assistant Vice President, CCS Fundraising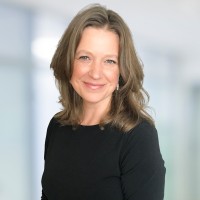 More Case Studies
Central U.S.
CCS conducted a feasibility study and provided data analytics and research services for Drury University. As a result, Drury was able to optimize and leverage its portfolios for Phase II of its Go Beyond capital campaign.
Central U.S.
Lake Forest College experienced its most successful Forester Day in history after CCS Fundraising helped enhance the school's strategies for matching gift opportunities and elevate the use of their digital fundraising platforms.
Want to start a conversation?