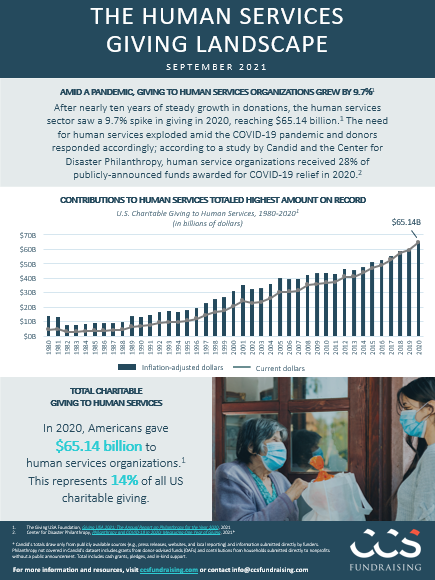 If you have any questions about this publication or about CCS in general, please contact marketing@ccsfundraising.com.
More Insights
June 20, 2023 | 12PM ET / 9AM PT
Join CCS Fundraising, in partnership with the Indiana University Lilly Family School of Philanthropy, for Perspectives on Philanthropy 2023, a webinar marking the release of Giving USA 2023: The Annual Report on Philanthropy.
April 24, 2023
Artificial Intelligence (AI) has been making waves across industries, and the world of fundraising is no exception. So how can you leverage the power of data to raise dollars?