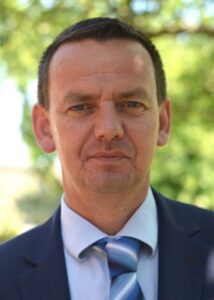 This month we spoke with Ronan Walsh, Head of School at Sutton Park School. Located in Dublin, Ireland, Sutton Park is an independent co-educational multi-denominational day school. They began a capital campaign shortly before the onset of COVID-19. Read on to learn about the School's experience in successfully navigating this challenging time.
Q: Sutton Park School has progressed with a capital campaign despite the challenges of this year. Why was this decision taken?
A: The pandemic came five months after we had commenced our initiative. During that short period however we had made great progress. This was a major contributing factor to us staying the course with our fundraising plan. That fast start had also given us a solid foundation which in turn provided us with breathing space at the beginning of the pandemic to gauge the reaction of our parent body.
Within two weeks of the School closing we converted four more gifts from meetings we had pre-lockdown. Coupled with that support, we were receiving very positive feedback overall on the School's handling of the crisis –our online teaching; availability and accessibility of teachers; and message of solidarity.
The purpose of our fundraising was also pivotal to our decision to proceed. In building a multi-purpose hall, we will ensure there is greater space for extra-curricular activities, improved facilities for sports and a more functional venue that can cater for students' needs. Now more than ever, we require an enhanced learning, social and teaching environment.
Q: Sutton Park School has had success in securing several major gifts recently. What are the opportunities and challenges presented by an online gift request process?
A: Virtual meetings are very different, especially as I feel my strengths are face to face, but you must adapt and be flexible. Not every meeting will run smoothly. In one case, the parents were in two separate locations –one driving from work, the other at home. Having a Zoom call however facilitated an opportunity with two busy people. There are obviously some things that you can't help, especially Wi-Fi or an issue with a laptop (audio, video etc.) but it's important to remain calm.
On a practical level, I can have notes in front of me which may not give a refined look in person! I always try and keep the structure to the meeting, and for some reason I can do this easier online. I call it a train stop structure; it helps the flow of the gift request.
Q: As a head of School, you have many other priorities. Why do you invest time and energy into fundraising –particularly in this unique moment?
A: If you want a strong academic institution, you make time. When we set out on this fundraising initiative, we were not just looking at the immediate capital campaign. We want to establish a culture of philanthropy in the School. To ensure we are offering students and families excellent teaching which is supported by first-rate facilities, we must fundraise.
I have been at Sutton Park for over 20 years, initially teaching. The School is a major part of my life. My wife teaches here, my children are current pupils and I have forged strong relationships with the staff and parents over that time. Along with the Board of Management and Governors, we are committed to its development. Fundraising enables that progress and quality.
During these testing times of COVID, I have learned more about the students, staff and parents. They have all dug deep and responded positively to the call to action of solidarity. I have received messages of encouragement and endorsement –it shows a sense of community and a belief that we are all in this together.
Ronan also joined CCS for an in-depth conversation via webinar on his experience with adapting strategies throughout COVID-19, the importance of communications, and practical insight on virtual gift requests. You can view "Effective Strategies to Fundraise with Confidence in 2021" on demand here.