Planned giving is an invaluable tool for growing your annual and major giving programs, but have you avoided implementing it because you doubt you have the time or the resources to do it well?
CCS experts Anne Thomas and Christopher Dake help remove the fear and uncertainty of engaging in planned giving, provide best practices for what you can do with limited time and resources, and share tips on how to determine your real planned giving potential, including:
How to address the most common concerns for investing in planned giving
How a growing planned giving program can help you meet your short and longer-term revenue goals
Initial steps to set your organization on a path to short- and long-term financial growth
PRESENTED BY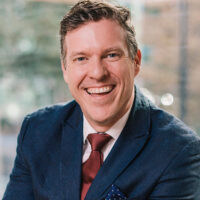 More Insights
March 23, 2023
Help shape the future of gift planning by participating in our short survey! The survey is currently OPEN and will close on Friday, April 14, 2023. It will inform our new, specialized report on planned giving.
March 2023
This report is a collaboration between CCS Fundraising and Koda Capital and explores endowment fundraising best practices for Australian educational institutions.