Key Elements
ADL first engaged CCS to conduct a Planning Study to evaluate its readiness for the campaign.
Using the findings from CCS's planning and analysis work, ADL launched their $100 million campaign ADL/For Good in 2017.
ADL/For Good has raised more than $75 million to date, including historic 7- and 8-figure investments.
THE CHALLENGE
Today's external environment demands a stronger ADL. With surging levels of antisemitism, domestic extremism, and cyberhate in recent years—as exemplified in tragedies from the 2017 Unite the Right rally in Charlottesville, Virginia, to the horrific massacre at the Tree of Life Synagogue in Pittsburgh, Pennsylvania, one year later—society was crying out for a stronger, more innovative, and more impactful ADL. Yet the demand for ADL's voice and expertise significantly outpaced its ability to deliver.
To build critically needed capacity, ADL considered a $100 million campaign to revolutionize the way it fights all forms of hate through transformational investments in its tools, talent, and technology.

With such an ambitious campaign goal, ADL knew it needed to assess its resources, infrastructure, messaging, and donor pipeline to build an airtight campaign plan. Moreover, the success of the eventual campaign would require dedicated and strategic management. With 25 regional offices, ADL would have to build the campaign's momentum at both the national level and with regional teams in the U.S. and abroad.
THE SOLUTION
ADL first engaged CCS to conduct a Planning Study and Situational Analysis to evaluate its readiness for the campaign. CCS tested external support for the fundraising endeavor, speaking with over 60 national volunteer leaders, individual and institutional stakeholders, and prospective donors. We also assessed ADL's current internal capabilities and processes and made recommendations for steady and sustainable growth.

Using the findings from CCS's planning and analysis work, ADL launched their $100 million campaign ADL / For Good in 2017. ADL retained CCS to provide full-time campaign management.

Since then, CCS has partnered with ADL executive leadership to drive daily campaign activity. Key projects included developing a case for support and digital campaign microsite, recruiting and convening a national campaign committee, developing a robust prospect pipeline and donor engagement strategies, and leading campaign stewardship efforts. CCS helped build capacity in the national development team, working with leadership and staff to build infrastructure to support long-term development success.

Our work included effectively engaging regional leaders and donors. CCS helped ADL create a consistent and compelling message across the organization, building enthusiasm and alignment around the campaign across the 25 regional offices. Our CCS campaign director coordinated activity with each regional office, working closely with Regional Directors and Development Directors on integrated strategies to achieve national and regional fundraising goals.

CCS also conceived and launched a national Legacy Challenge to create a sense of urgency for planned giving and inspire new planned giving commitments to ADL. The Challenge leveraged one donor's cash gift to encourage planned giving commitments from other donors, generating long-term income for ADL.
I cannot imagine being as successful as we have been in our major fundraising campaign without the help of CCS. Their approach is organized, client-centric and highly creative. I would recommend them without hesitation to anyone looking to launch and run a major campaign.

Frederic L. Bloch, Senior Vice President, Growth
THE IMPACT
ADL / For Good has raised more than $75 million to date. The campaign has secured unprecedented commitments to ADL from both longstanding supporters and new donors across the country, including its first eight-figure cash commitment. The Legacy Challenge has generated over 130 new planned gifts totaling more than $15 million from donors across the country, providing vital support for the campaign and building a strong culture of planned giving at ADL. The campaign continues today and, despite the global challenges presented by the COVID-19 pandemic, is on track to reach its $100 million goal.

ADL / For Good investments will position ADL to build critically needed capacity to scale its response to the alarming rise in antisemitism, domestic extremism, and cyberhate, and to ensure justice and fair treatment for all.
Featured Team Member
It's not every day that I have the privilege of partnering with an organization whose mission affects me, my family, and the Jewish community at a time when we are experiencing historic levels of antisemitism in the U.S and around the world. Leveraging philanthropy to scale ADL's ability to fight antisemitism and all forms of hate has been the greatest privilege.

Elizabeth Abel, Senior Vice President, CCS Fundraising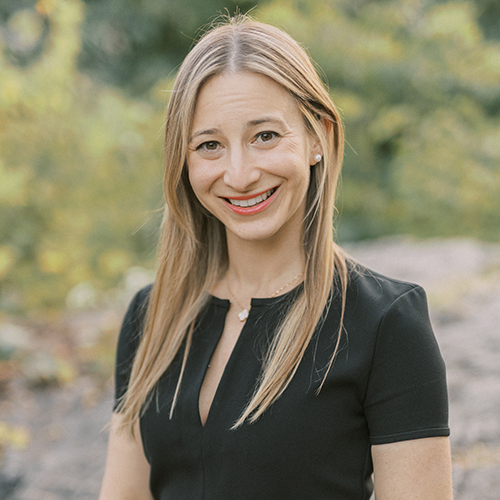 Explore More Case Studies
Europe, Middle East, Africa
CCS supported UICC in Geneva in its first ever fundraising campaign to better advocate for the cancer community, and to support high-impact projects.
Northeast U.S.
CCS worked with the National Urban League on a campaign aimed at strengthening and diversifying Affiliate funding streams, which now allows them to continue to carry out vital programs in urban communities across America.