Key Elements
Demand for Community Servings' meals outpaced capacity with an average waitlist time of three months – far too long for the chronically ill with comorbid diagnoses.
Community Servings is a leader in the food as medicine space with insurance companies recognizing that nutrition is a cornerstone to improved health. Expansion was needed to accommodate the growing contracts to feed insurance companies' clients.
Beyond providing the chronically ill individuals with nutritious meals tailored to their individual needs, Community Servings' exceptional food service job training program transforms the lives of those with barriers to employment.
SERVICES OFFERED
THE CHALLENGE
Community Servings aimed to further its mission to feed chronically ill individuals, empower communities, and advocate for food and health. They also sought to secure a sustainable future by tripling the production of medically tailored meals for their clients and doubling the workforce of its volunteer program and teaching kitchen development program.
THE SOLUTION
CCS partnered with Community Servings in Spring 2015 to explore the feasibility of a major capital and capacity building campaign. During this engagement, CCS worked with Community Servings to recruit volunteer leadership to guide its study and test early plans with 60 of Community Servings' key stakeholders and donors. The positive feedback received and the evident need to grow resulted in the decision to proceed with a campaign with an initial working goal of $10 million – $14 million.
CCS was further retained through January 2017 to implement and drive momentum to build campaign activity, which included recruiting a dedicated campaign volunteer team, refining a campaign case for support, and soliciting early contributions that raised over $2 million by the end of the engagement. After providing a detailed campaign continuation plan, Community Servings went on to surpass its campaign goal and complete the construction of its expanded facilities in December 2019.
There were many reasons that a partnership with CCS made sense for Community Servings. As a small shop with many years of fundraising experience, but little campaign experience, we needed their guidance, expertise and resources to help us chart our course. Their thorough examination of our board, staff and donor database was invaluable, and their planning study was literally our blueprint for the campaign – start to finish. Working with Jared and Brian was a wonderful bonus. They clearly cared about our mission, believed in the vision of the campaign, knew first-hand the urgent need, and were personally committed to our success.

Tim Leahy, Chief Development Officer, Community Servings
THE IMPACT
Community Servings raised over $12 million in new philanthropic resources to make its vision a reality. In December 2019, Community Servings opened its $25 million kitchen expansion and three-story addition, creating a 31,000 square-foot food campus. The expansion allowed Community Servings to significantly grow its impact and expand its meal delivery in Massachusetts and Rhode Island. During the COVID-19 pandemic, Community Servings was able to provide rapid response through an additional 30,000 meals which would not have been possible without its recent expansion. As of 2020, Community Servings has made and delivered nine million medically-tailored meals for chronically ill members of our communities.
Featured Team Member
Community Servings' campaign has not only transformed the scope of their impact within the communities of Boston and Eastern Massachusetts, but has allowed their reach to extend throughout the state and into Rhode Island. The chronically ill and homebound often lack access to nutritious foods, the strength to prepare meals, and even the appetite and will to feed themselves. The impact of providing a weeks' worth of delicious, medically-tailored meals prepared from scratch to individuals and their families is truly lifesaving. To say that working with Community Servings and its leadership was an honor would be an understatement. My time being part of the campaign team and the "food as medicine" movement was nothing short of a privilege. As a resident of Boston and Jamacia Plain where Community Servings is located, I am deeply proud of their work and their achievement.

Jared Melville, Vice President, CCS Fundraising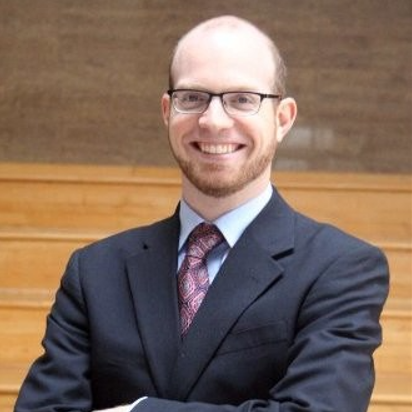 Explore More Case Studies
Northeast U.S.
CCS Fundraising helped Catholic Charities of Buffalo reinvigorate their 2022 Appeal and inspire increased donor involvement by launching a Major Gifts Program. As a result, they met their goal for the first time since 2018, grew targeted major gifts, and built fundraising resiliency.
Western U.S.
Located in California, The House needed to expand its capacity to meet an ever-increasing demand for services, which involved providing housing for families with critically-ill children. CCS partnered with the House to help raise $12 million to more than double capacity.