Founded in November 1947 as the seventh diocese in Texas, the Diocese of Austin now ministers to more than 600,000 Catholics across 21,000 square miles in Central Texas.
Key Elements
Comprehensive feasibility study, including dedicated focus to engaging Hispanic parishioners in the campaign planning process
Full-time management of the Encountering Christ campaign, which has raised more than $102 million to date on a $85 million goal
Funds will provide for local parish needs; bolster ministries, Catholic education, and faith formation; support clergy; and enhance growth and development across the diocese
How We Helped
This is the third campaign I have worked on with CCS and each campaign was a resounding success. One of the reasons why CCS is so effective is the people. I have had the pleasure of working with many of their team members and they have all been such professionals. CCS continues to be a leader in diocesan campaigns and major gifts, and this most recent campaign was no exception. I would defintely work with CCS again!

Scott Whitaker, Director of Stewardship and Development, Diocese of Austin
THE CHALLENGE
In 2013, Bishop Joe Vásquez led a yearlong process of prayer, reflection, and discussion to develop a Pastoral Plan for the Diocese of Austin: An Encounter that Leads to Transformation. Following four years of integrating An Encounter that Leads to Transformation into ministry throughout the diocese, during the summer of 2017 Bishop Vásquez partnered with CCS to test the possibility of a major campaign to fund many of the ministerial outcomes of the Pastoral Plan.
THE solution
CCS conducted a comprehensive feasibility study to:
Test the case for support and determine additional needs
Identify and cultivate campaign leaders
Gather valuable advice on campaign strategy
Determine fundraising capacity in parishes and through major gifts
Analyze current fundraising strengths, weaknesses, opportunities, and potential
Determine a challenging and realistic goal
To inform our recommendations, CCS paired quantitative and qualitative analysis through:
One-on-one discussions with all pastors, Chancery leadership, lay leaders, and staff
Special focus groups gathering feedback from Hispanic parishioners and pastors of Hispanic-majority parishes
Online survey responses from 189 top donors
Predictive modeling on donor data to assess fundraising potential
At the conclusion of the feasibility study, CCS recommended a goal of $85 million. The Diocese of Austin then partnered with CCS to manage the Encountering Christ campaign.
THE impact
With Bishop Vásquez's leadership, the Encountering Christ campaign has to date raised more than $102 million on its $85 million goal with the recent completion of Christ the King in Belton, Texas. The campaign showed notable success from the start, receiving pledges of $20 million during the first six months of the 30-month timeline and garnering the two largest gifts in the Diocese of Austin's 70-plus-year history.
Funds from the Encountering Christ campaign will provide for local parish needs; bolster ministries, Catholic education, and faith formation; support clergy; and enhance growth and development across the Diocese of Austin.
The funds collected to date are already making an impact on the local Church in Central Texas. A few examples of the impact of this campaign include:
Building three new parishes to support the diocese's population growth
Funding projects at existing parishes to fulfill essential needs and aspirational priorities
Constructing four new buildings at the St. Paul II Residence for Priests to provide a community for retired clergy
Featured Team Member
It was an honor to partner with the Diocese of Austin and work alongside its leadership to achieve our goal of $85 million. As a former seminarian who grew up attending Spanish Mass, I was excited to help the diocese enhance their seminarian endowment, empower Spanish-speaking communities, and grow Hispanic parishes in areas of high growth. This campaign effort laid down the framework for the Church in Austin to be vibrant for generations to come.

Jose Rodriguez, Senior Director, CCS Fundraising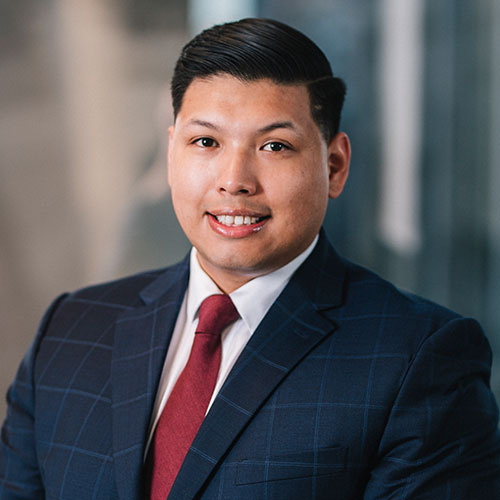 More Case Studies
Central U.S.
CCS partnered with the Archdiocese of Chicago on multiple facets of its stewardship and development efforts, including reinvigorating the To Teach Who Christ Is campaign to become the most financially successful diocesan campaign in history.
Canada
The Archdiocese of Toronto embarked on a $105 million campaign for developing youth ministries, Catholic formation and leadership development, and capital projects. In partnership with CCS, the campaign raised more than $165 million from nearly 45,000 households.
Mid-Atlantic and Southeast U.S.
CCS has partnered with Catholic Charities of the Archdiocese of Washington (CCDC) several times over the last decade and helped the organization secure over $175,000,000 in two campaigns for essential Agency priorities.