Led by Cardinal Blase J. Cupich, the Archdiocese of Chicago serves approximately 2.2 million Catholics across 1,411 square miles in Northeastern Illinois.
Key Elements
Turnaround of the To Teach Who Christ Is campaign, ultimately raising a record- breaking $400 million+
Assessment of Annual Catholic Appeal, staffing and structure, and cross-ministry collaboration to support sustainable ongoing stewardship efforts
Services Provided
Our collaboration with CCS has had a transformative effect on the Archdiocese of Chicago. In partnership with them, we were able to achieve record-breaking fundraising results through our To Teach Who Christ Is campaign. They also provided support to launch a $30 million scholarship effort for Catholic school families and assistance with establishing a long-term, productive organizational structure in the development office. CCS team members have the skill, experience, and professionalism to help you exceed even ambitious fundraising targets.

Brendan Keating, Chief Development Officer, Archdiocese of Chicago
THE CHALLENGE
In May of 2014, CCS was contacted by the Archdiocese of Chicago to discuss options for reinvigorating the $350 million To Teach Who Christ Is campaign for Catholic education, capital needs, and local parish needs.
The Solution
CCS began our engagement with a rapid assessment of the campaign's progress to date. CCS undertook a multifaceted approach comprised of eight simultaneous tracks of activity including robust data analysis, strategic interviews with donors and staff, a pastors focus group, and an online donor survey.
Following the rapid review and plan development, CCS was retained to manage the campaign. In conjunction with the campaign, we also conducted a development assessment with particular focus on revitalizing the Annual Catholic Appeal, providing advice on staffing and structure, and probing Chicago's broader Catholic community about the potential for greater cross-ministry collaboration.
The Impact
Ultimately, more than $420 million in commitments were pledged to To Teach Who Christ Is—the most ever pledged in a diocesan campaign—including over $145 million in lead gifts. Following the campaign, CCS continued to assist the Archdiocese with structural planning and strategy, lead gift management, pledge fulfillment, and collaborated in the activation of the Tax Credit Scholarship (TCS) program. The TSC program allows the Archdiocese to help provide quality Catholic education to thousands of low- to middle-income students. By directing $30 million to scholarship granting organizations, the Archdiocese can provide life-changing opportunities to students, and the ability for the larger community to offer support.
Funds raised from the campaign are today supporting parish needs, critical facility issues, religious education programs, and scholarships and academic enhancements for Catholic schools.
Featured Team Member
I had the privilege of leading a team of 20 to assist Cardinal Cupich, pastors, and volunteers to share the message of the To Teach Who Christ Is campaign with tens of thousands of donors. These efforts resulted in the Archdiocese of Chicago transforming the initiative into the most successful diocesan campaign in history. Because of the generosity of so many, children of any background or religion will benefit from millions of dollars in annual scholarships to Catholic Schools in perpetuity—just one of many inspiring outcomes from this campaign. The opportunity to partner with Cardinal Cupich, pastors, and thousands of volunteers across the Archdiocese of Chicago on this transformational campaign has been the greatest privilege of my 20+ year career in support of the Church.

Brad Patterson, Senior Vice President, CCS Fundraising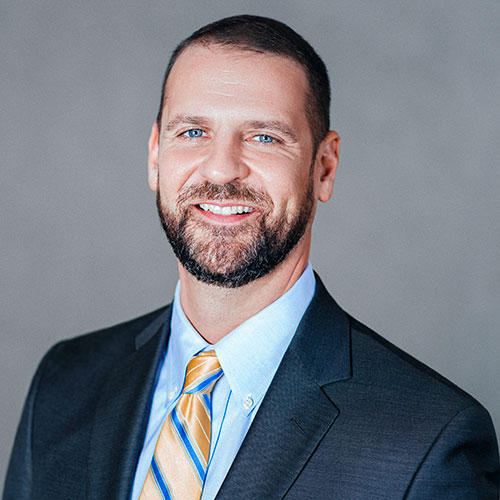 Explore Case Studies
Central U.S.
Established in 1841, St. Joseph Catholic Church is the sacred home to over 2,500 families and 420 children enrolled in the parish's K-8 school. CCS managed St. Joseph's capital campaign to raise $7.3 million in six months to support a school addition and new Ministry Center.
Northeast U.S.
St. Patrick Roman Catholic Church in Philadelphia retained CCS Fundraising to perform campaign planning and a feasibility study that evolved into a multi-year partnership, including campaign implementation and management. Campaign goals included structural improvements to the church.
Mid-Atlantic and Southeast U.S.
CCS Fundraising helped Saints Peter & Paul Parish and School raise $20 million through their A Sacred Vision campaign, allowing them to build a new campus expanding opportunities for students, parishioners, volunteers, ministries, and groups.