In 2016, Michael Waldman, the visionary CEO of St. Paul JCC, sought CCS Fundraising out as a partner when the fundraising slowed on their Capital Campaign. The multi-million-dollar campaign was initiated to reimagine spaces, including a state-of-the-art performing arts center, aquatic center, fitness facilities, and a cultural arts wing. Together, the JCC and CCS created a plan to move the needle upwards from $7 million. By the end of 2017, more gifts were secured than imaginable, reaching $15 million. By the end of 2018, the total surpassed $16 million and membership had grown by 600 families. Today, the JCC is stronger than ever, having merged with another local JCC to form the Minnesota JCC with Michael at the helm. Brooke Laskin, Vice President at CCS, caught up with Michael Waldman to reflect on their partnership, Michael's leadership, and the role of Jewish values in philanthropy.
Brooke: Can you believe it's been more than five years since we worked shoulder-to-shoulder?
Michael: It's flown by and the last pledges are being paid this year. We were fortunate that more than 99% of the funds pledged came to fruition!
Brooke: What an impressive rate of return. What do you credit it to?
Michael: Our donors, our friends, our community, our Jewish values. We are fortunate.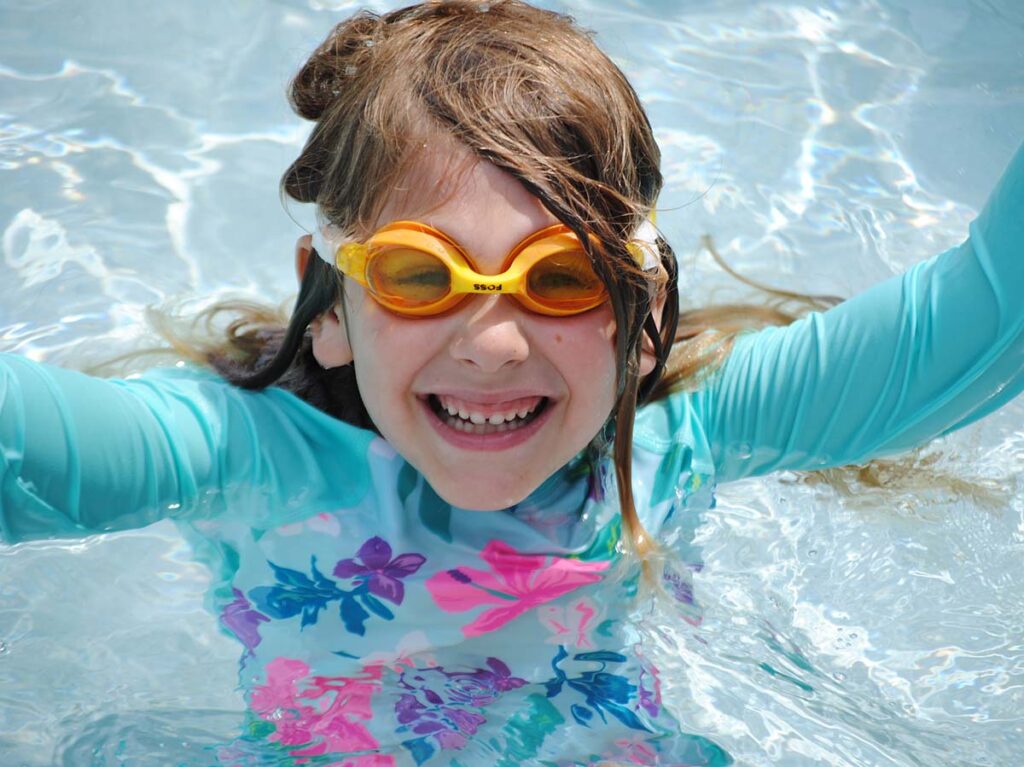 Brooke: Let's talk a little about Jewish values. Like many, I learned how to swim at a JCC as a preschooler, but I also learned about the Jewish values of tzedakah (giving back) and tikkun olam (repairing the world) as a JCC preschooler.
Michael: These values are all about philanthropy – making the world a better place and doing acts of charity. We teach this early on at our early childhood centers, two camps (Butwin and Olami), and through our youth programming. What's unique about the JCC is that we are guided by Jewish values and our campers and preschoolers are both Jewish and non-Jewish. We program through a Jewish lens, and create accessible ways for our youth to experience the act of giving on a local level to help them see what is right in front of them and then help them connect what they learn to a more global perspective. For example, why is it important to give to food banks? We didn't just do a canned food drive to reach a goal and have pizza party– we did it because someone is going to eat those canned goods who otherwise may go hungry tonight. It's important for kids in our community, who may never know what it is like to be hungry, to understand early on how to be better citizens of our community and world. While these are Jewish values, they are ultimately human values that relate to us all.
Brooke: Tell me a little about how you carry out these values in your own home and how they have been passed down from one generation to the next.
Michael: I looked at what my grandparents and parents instilled in family about giving back. While they didn't have a lot of money, they still gave financially and through gifts of time. Today, my parents talk to my own two sons and their other grandchildren about giving annually. They tell each grandkid to research a nonprofit and they donate to the places the kids recommend. The giving has shifted from the zoo, to homeless shelters, to Alzheimer's research, to cleaning up the ocean – whatever is on their minds as they grow up. It's more than a teaching moment – it's never been a question of why philanthropy is important because it is so ingrained.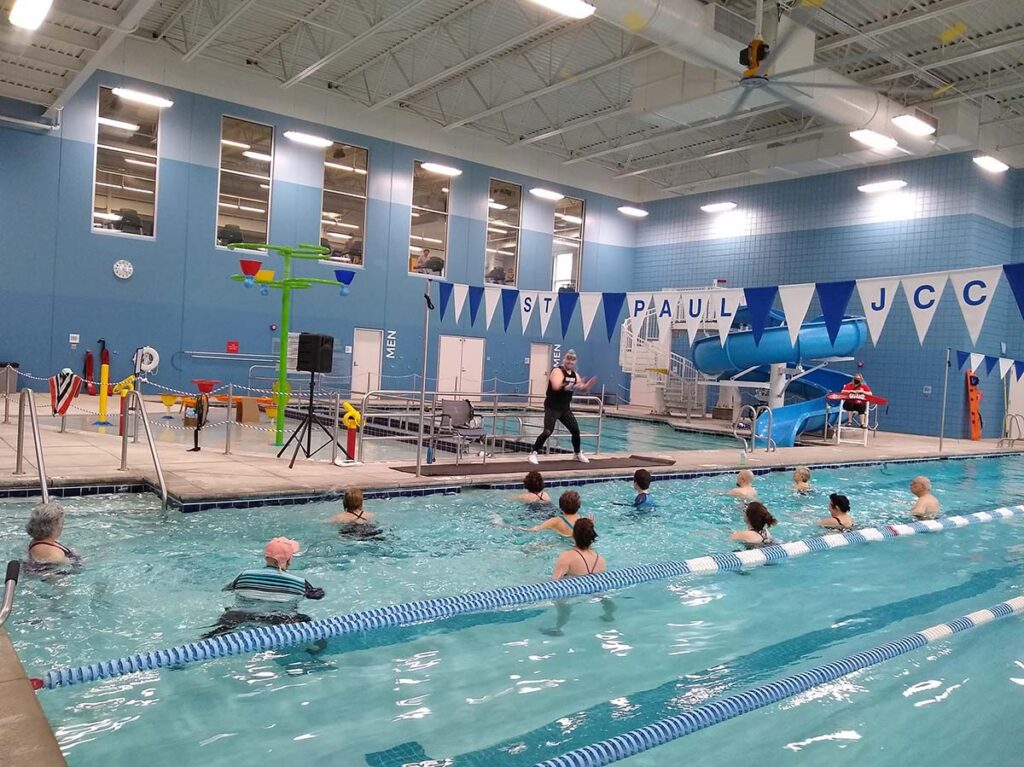 Brooke: A passion for fundraising runs in your family!
Michael: My father was a social worker and, as he took on the role of an agency executive in the 1980s, that came with the role of fundraising. He started a comedy event at Jewish Family and Children's Services to raise money, which was novel at the time. Today he is 81 and has retired three times. He keeps restarting at places to fundraise and is now helping a local Jewish overnight camp. He loves it and I am inspired by him.
Brooke: The JCC has persevered through a lot as a result of COVID. How have you adapted and grown as an organization?
Michael: We saw a growth in annual giving as a result of COVID. There was recognition of what the JCC means to people who are marginalized, such as those with disabilities or the elderly. Without the JCC, many were isolated from the community with no connections other than our staff that did outreach. For example, we adapted our programming so that, rather than having people come to the JCC for their meals, we delivered it right to them and created a kosher drive-through. On the fundraising side, we would never have asked people for money by Zoom before COVID, but now we find we can connect with more people more often using technology, and that is a good thing. That said, it's still not the same as sitting at the table with someone or catching up in the parking lot after a board meeting. But we have found meaningful ways to continue to move relationships forward.
Fast forward to now, we had a $1.5 million deficit this year because we've dropped a main source of revenue as a result of the pandemic – membership. People weren't coming in person. Less members means less classes, less campers, less personal training, and more. We dropped from 3,700 membership units to 1,400 during the pandemic and are now back up to 2,700. We set up the Gesher Initiative to bridge the difference. Gesher means "bridge" in Hebrew. Generous people who understand that the JCC must get through this are stepping up.
Brooke: How did combining with another JCC during COVID play into this all?
Michael: We had been exploring a combination effort ahead of the pandemic and we had a strong theory that combining would have both a positive programmatic and financial impact. Obviously, no one knew COVID was coming, but our hypothesis proved to be accurate—when resources got tight, we found important opportunities to be more efficient together. Significant planning and work by dedicated leaders had occurred ahead of the pandemic, and we were fortunate that the timing lined up.
Brooke: Any advice to other organizations considering merging?
Michael: Start with an open mind. Start by saying, "We think there might be value in combining. Let's see if this is true." It is critical to weigh all information and not solely focus on the financial aspect. The first step was asking, "Should we merge?" Then the next step was, "How?" We explored many different options and structures. In the end, we wound up forming two new entities—an operating JCC and a separate foundation that holds our endowments and real estate assets.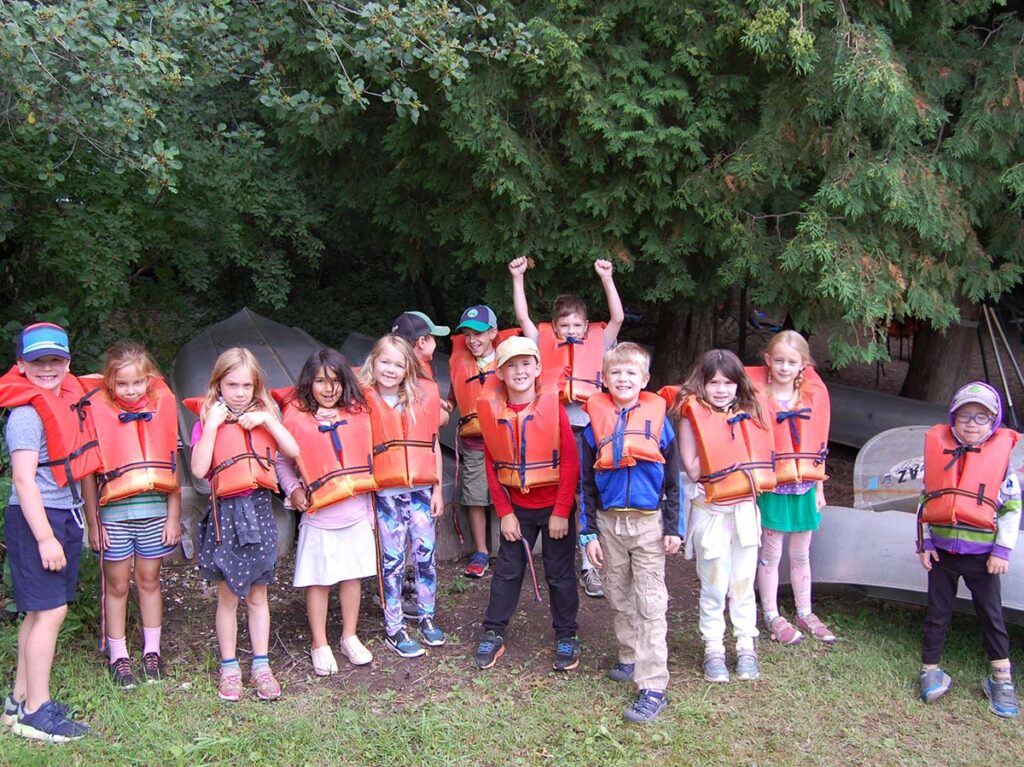 Brooke: It's been awhile since I worked on your case for support. What's your latest pitch?
Michael: Just as it's always been—we change lives in ways large and small. We're more than a place to exercise—we are a community. The purpose of the case is to help people understand that it's all about what we do with revenue—through summer camping; early childhood education; supportive services; Jewish art, culture and enrichment; and of course, health and wellness, we ignite the human spirit and transform lives every day in ways big and small. We invest your money back into the community through scholarships, meal programs, programs for people with disabilities, and more. Everything we do is interfaith and welcoming to all that share our value of inclusion, and everything we do is done through the lens of Jewish values and culture. What other organization fights antisemitism by bringing people of all faiths together to have fun?
Brooke: I'm a JCC champion and I hope my annual fund gift, combined with other friends, will help the J persist for generations to come. Thanks for catching up, Michael.
This interview was adapted and edited for online article format.
More Insights
November 24, 2020
"Culture" is ubiquitous, although that does not mean it is easy to define. Instead, "culture" presents a challenge when we try to change it without buy-in from essential stakeholders. Understanding that every organisation has a particular culture, whether or not stakeholders acknowledge it, is crucial in formulating a fundraising strategy.
February 16, 2023
CCS's annual Philanthropy Pulse report provides nonprofits with helpful data to navigate the ever-evolving philanthropic space.