---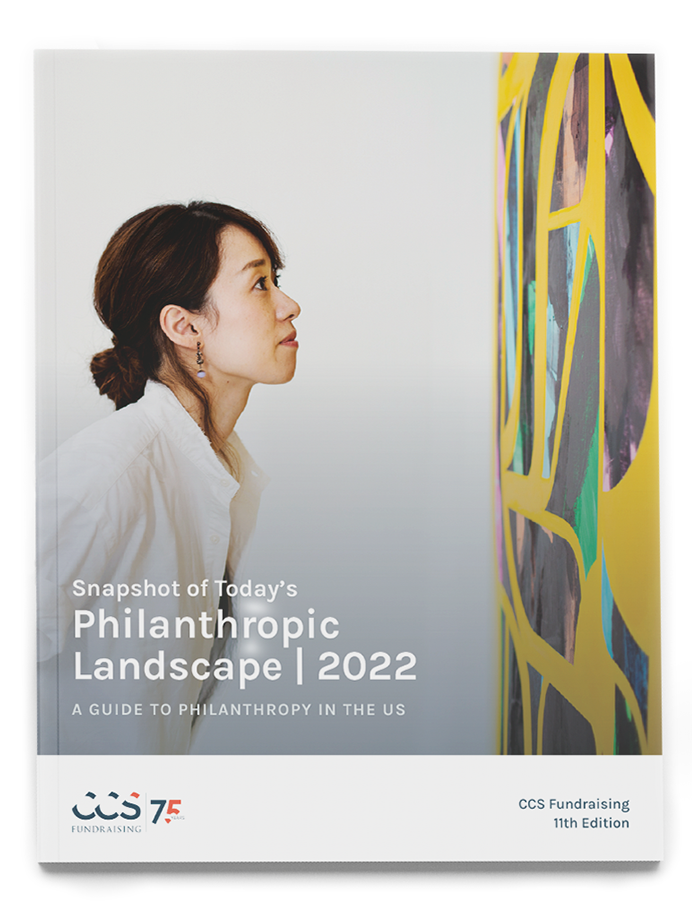 Snapshot of Today's Philanthropic Landscape, 11th Edition (2022)
In June 2022, Giving USA released their estimates that US charitable giving increased by 2.8% in inflation-adjusted dollars from 2020 to 2021, reaching $484.85 billion.
For the past eleven years, CCS's Snapshot of Today's Philanthropic Landscape has compiled and analyzed industry research to provide a snapshot of the state of philanthropy today. Read last year's report.
The 2022 Philanthropic Landscape report will help answer questions like…
How much do Americans donate to charity each year?
What motivates donors to give to a nonprofit?
Who are the best prospects for planned gifts?
What factors do corporations consider when making community investments?
How is foundation granting changing?
How are nonprofits integrating DEI into their fundraising programs?
How are nonprofits using cryptophilanthropy?
In this eleventh-edition report, we will analyze which changes from the initial period of disruption seem likely to endure based on the available research and what emerging trends nonprofit leaders and fundraisers should keep an eye on. We will also offer a greater emphasis on gift planning, high net worth giving, and new digital fundraising trends as we see these themes becoming more prominent in the philanthropic ecosystem.

Tom Kissane, Principal & Managing Director and Aashika Patel, Senior Vice President – Philanthropic Landscape Co-Editors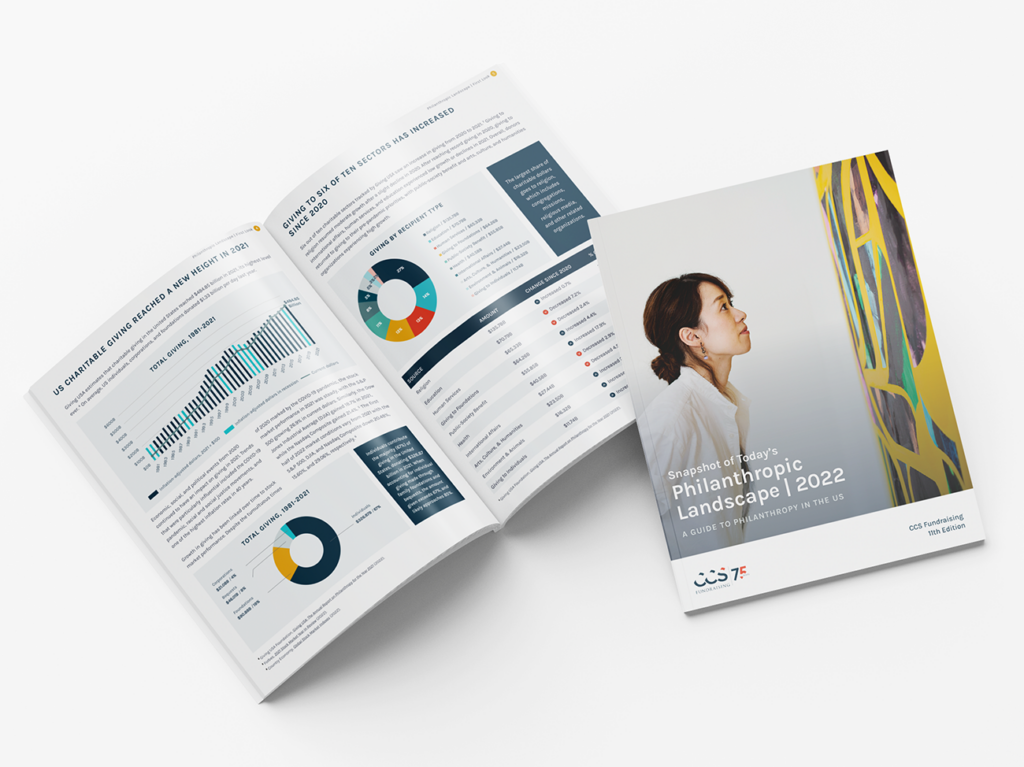 PHILANTHROPIC LANDSCAPE ARCHIVE

See all our Philanthropic Landscape reports throughout the years.
How can we help you?
CCS offers an array of services to help nonprofits grow their fundraising.