Key Elements
Segmented donor lists allowed for more effective prospecting.
With CCS Fundraising's help, the Ballet grew its irrevocable and revocable gifts by more than $10 million and surpassed its capital campaign goal by 18%.
The Ballet strengthened its gift planning culture, increasing membership in its legacy society by 50%.
How We Helped
CCS has been an invaluable partner in our journey toward achieving excellence in planned giving at Miami City Ballet. Their expertise, dedication, and strategic guidance have not only empowered our staff and board but also fueled a remarkable 25% increase in our planned giving efforts within just one year. With their unwavering support, we are dancing toward a brighter future, leaving a lasting legacy in the world of ballet.

Dena Liston, Sr. Director of Development, Miami City Ballet
THE CHALLENGE
Founded in 1985, Miami City Ballet (MCB) is universally admired as one of the world's preeminent interpreters of the choreography of George Balanchine. In 2021, MCB sought to provide an actionable pathway to strengthen the Ballet's ability to identify, cultivate, and solicit planned gifts during an exciting time in the Ballet's history: the close of a transformative capital campaign and the anticipation of an upcoming endowment campaign.
THE SOLUTION
As part of the Assessment, CCS mined MCB's donor data to identify untapped legacy giving opportunities. Using advanced statistical tools and other analytical techniques, we identified several cohorts of compelling new legacy giving prospects. From these different lists, MCB was able to integrate key donor prospects into relationship manager portfolios and develop strategic plans for individual and targeted direct marketing outreach.
THE impact
In the year following CCS's assessment, the ballet raised $12.1 million in documented revocable and irrevocable deferred gifts, a 585% increase over the prior year, and increased membership in their legacy society by 50%. At the time of our engagement, the ballet was amid a capital campaign, and our recommendations, coupled with a cultural shift to true donor-first fundraising, resulted in the organization surpassing its campaign goal by 18%.
As MCB continues to strengthen the framework of its legacy society and planned giving program and to partner with their board, volunteers, and staff to create a strong culture of gift planning within the organization, the Ballet's ability to confidently pursue its top prospects will grow exponentially. This will better position MCB to launch and successfully run an endowment campaign in the near future.
Featured Team Member
Miami City Ballet is a leader in its field—nurturing new choreographic voices, creating innovative collaborations and opening new avenues of inclusivity within classical ballet. The Ballet's commitment to enhancing its planned giving approach is illustrative of its dedication to deepening performance impact, expanding programming reach, and sustaining its excellence and artistry for decades to come. We are proud to partner with Miami City Ballet as they, in partnership with their supporters, create a legacy that will live on for generations.

max delott, assistant vice president, CCS Fundraising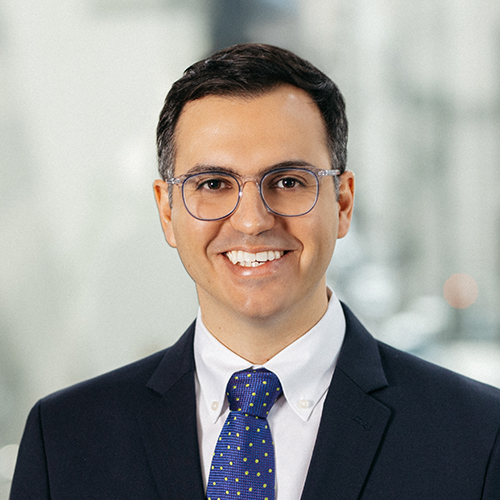 Explore Case Studies
Northeast U.S.
The National Coast Guard Museum Association (NCGMA) was founded in 2001 to raise the funds necessary to build the National Coast Guard Museum. NCGMA partnered with CCS Fundraising to complete a rapid mid-campaign assessment and for campaign support including data analytics & research.
Outlying Countries
The National Museum of Bermuda, founded in 1974 as a maritime museum, now an essential education resource and center of cultural and community life, engaged CCS Fundraising for its "The Future of History" effort, leading to Museum leaders and volunteers raising over $9.8 million.
Want to start a conversation?
We'd love to help you plan your next chapter!