Key Elements
CCS provided the fundraising structure needed for NCGMA to build campaign momentum during economically and socially tumultuous times.
With CCS's help, NCGMA has raised 84% of their capital goal and will soon be looking towards supporting the Museum's educational programs.
Through in-depth research and data analytics, CCS helped NCGMA expand their database by 134%.
How We Helped
We are very pleased with how far we were able to progress during our partnership with CCS and would definitely recommend them to other organizations that are looking for a partner to push them forward.

CAPT Wes Pulver, USCG (Ret.), President, National Coast Guard Museum Association
THE CHALLENGE
In the 2004 Coast Guard Authorization Act, the President authorized the Commandant of the U.S. Coast Guard to establish, operate, and maintain a National Coast Guard Museum. The Memorandum of Understanding between the Federal, State, and City governments was not signed until 2014, yet since this agreement was of such heightened public awareness, NCGMA's When the Most is Expected campaign went public immediately. Additionally, as a new organization, NCGMA had to build their donor database from scratch. This led to challenges driving continuous momentum towards achieving the $150 million public/private goal.
THE SOLUTION
The NCGMA is a small and relatively young organization. We benefited greatly from being able to turn to CCS for data-driven, evidence-based guidance and advice when we faced new opportunities/challenges. On occasion, CCS was the front-facing person for our organization with key volunteers and external partners. The level of professionalism with which they present never had us questioning that decision.

Craig Schroeder, Director of Development, National Coast Guard Museum Association
Through a mid-campaign assessment, CCS identified that to effectively drive towards their goal, NCGMA needed to increase internal resources and prioritize prospect identification and engagement.
The COVID-19 pandemic began as NCGMA was taking steps to reach their goal, and giving to the arts, culture, and humanities sector saw a 7.5% decrease from 2019 to 2020. Despite the resulting increase in competition for the philanthropic dollar among museums, NCGMA charged ahead as CCS helped them to develop a structured approach to communication and prospect engagement. CCS's support with activity management, weekly prospect review meetings, and volunteer governance ensured that NCGMA could focus on maintaining consistent communication with constituents.
By managing the campaign and increasing available bandwidth as a result, CCS empowered NCGMA to think creatively about prospect identification. NCGMA explored two approaches; first, they completed a prospect mapping exercise by engaging a wider volunteer base to review their respective networks. Subsequently, NCGMA met with key volunteers monthly to strategize approach and cultivation tactics for each individual top prospect.
Second, in addition to filling in data gaps in the research profiles for existing prospects, CCS helped NCGMA expand their available constituent base by identifying those associated with the U.S. Coast Guard on their social media platforms. Once a cumulative list was generated, CCS' Research team ran a comprehensive wealth screen to identify potential affinity and capacity to give.
Through these two tactics, NCGMA expanded their database by 134% which allowed the major gifts team to manage healthy and robust portfolios. With a larger number of available constituents to solicit, NCGMA's annual donor base increased by 452%.
THE impact
The National Coast Guard Museum broke ground in August of 2022 and anticipates opening in early 2026. The Museum will showcase how the U.S. Coast Guard has tirelessly answered the call to duty since its inception in 1790, saving lives, enforcing maritime law, defending our Nation, facilitating commerce, and protecting the environment.
With CCS's help, NCGMA has raised 84% of their capital goal and will soon be looking towards supporting the U.S. Coast Guard's development of educational programs for the Museum. The cadence of campaign meetings and strategic elements introduced by CCS has allowed them to think about long-term structuring as they look to close their capital campaign.
Featured Team Member
The National Coast Guard Museum Association's campaign is a testament to one of CCS's core beliefs: fundraising persistency is key to overcoming times of uncertainty. Despite the challenges of COVID-19 and limitations initially thought beyond their control, NCGMA persisted, adapted, and evolved to become the strong organization they are today. It has been a true honor to work with them to celebrate the U.S. Coast Guard, and I cannot wait to visit the Museum in the very near future.

Allison Wortley, Assistant Vice President, CCS Fundraising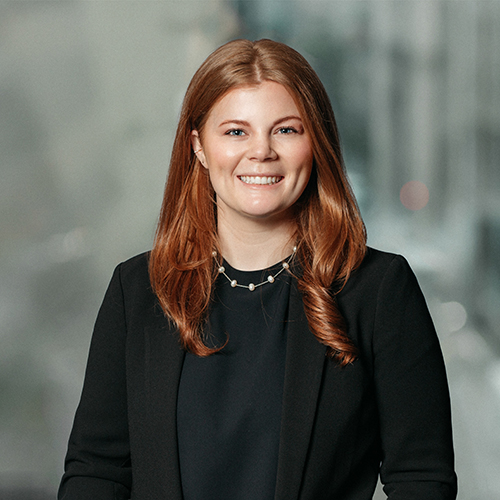 Explore Case Studies
Outlying Countries
The National Museum of Bermuda, founded in 1974 as a maritime museum, now an essential education resource and center of cultural and community life, engaged CCS Fundraising for its "The Future of History" effort, leading to Museum leaders and volunteers raising over $9.8 million.
Europe, Middle East, Africa
CCS supported UICC in Geneva in its first ever fundraising campaign to better advocate for the cancer community, and to support high-impact projects.
Mid-Atlantic and Southeast U.S.
CCS partnered with NMAAHC and its leadership on a landmark campaign, which exceeded its goal by raising more than $320 million in private philanthropic support for its historic opening in Washington, DC.
Want to start a conversation?
We'd love to help you plan your next chapter!