Key Elements
CCS Fundraising set up SFF's first comprehensive fundraising campaign for success by conducting strategic conversations with 50 internal and external constituents as part of the campaign planning study.
We partnered closely with SFF to build campaign infrastructure, including developing the campaign identity and messaging, prospective donor sequencing, building engagement strategies, leadership development, and conducting a systems assessment to optimize philanthropic data management practices and operations, all aligned with SFF's Equity Agenda.
The campaign is focusing primarily on the untapped philanthropic potential from its current Donor Advised Fund holders, local philanthropists, and on building its endowment to allow for increased unrestricted resources – both grantmaking and operating – for the foundation.
In scaling the impact of its Bay Area Leads fund, SFF will be able to move the needle on critical issues facing the region such as housing & homelessness, environmental equity, workforce development, political advocacy & representation, and more.
We knew that we were going to need a strong strategy, expertise and partnership to create a successful campaign in this environment. CCS is with us every step of the way helping us reach and exceed our goals.

Rehana Abbas, Chief Philanthropy Officer, San Francisco Foundation
THE Background
This year, the San Francisco Foundation celebrates its 75th anniversary. On the heels of this momentous occasion, the Foundation sought to plan and launch its first comprehensive fundraising campaign. The campaign will garner greater resources towards SFF's efforts for everyone in the Bay Area to have a chance to become financially stable, to live in an affordable home, and to exercise their political voice.
Given CCS Fundraising's deep knowledge of the Bay Area philanthropic landscape, prioritization of Diversity, Equity, and Inclusion (DEI) in our client partnerships and within our firm, our history of working with community foundations such as the Boston Foundation, and our data analytics and systems expertise, SFF looked to us to partner with them to design, build, and manage a campaign that would leverage the power and promise of the Bay Area.
THE SOLUTION
Following a feasibility and planning study where CCS conducted strategic conversations with 50 internal and external constituents, SFF continued to partner with CCS to begin robust campaign planning.
Currently focused on its North Star of advancing racial equity and economic inclusion, the Collective Power campaign will ensure SFF has the resources to tackle the region's most complex systemic issues today and for future generations. The campaign's goal is to grow SFF's annual Bay Area Leads Fund and expand the endowment through planned giving and identification of new Donor Advised Fund holders, harnessing the collective power of individuals, institutions, and the community to make the Bay Area a better place to live and work for everyone.
Through prospect research, wealth screening, and deep staff, Board, and donor engagement, CCS is helping SFF identify prospective donors who are not only aligned with SFF's focus on racial equity and economic inclusion but who represent the diversity of the region. In conducting day-to-day campaign management, CCS is partnering with SFF to design and execute a campaign that reflects the mission and vision of the foundation.
To build SFF's thought leadership on equitable philanthropic practices, CCS also provided a pro-bono educational series for their Bay Area grantees. CCS sourced topics from grantee nonprofit partners and led sessions ranging from fundraising fundamentals to today's philanthropic landscape to diversifying fundraising sources. Dozens of Bay Area nonprofits participated in the series.
THE impact
CCS helped SFF kick-start a historic fundraising campaign with confidence and with the tools that the foundation needed to set them up for success. SFF has received Bay Area Leads' largest gifts in its history in its first few campaign solicitations. By partnering with the foundation on its Collective Power campaign and staying rooted in its North Star of racial equity and economic inclusion, CCS is helping the San Francisco Foundation scale its impact towards a Bay Area where everyone can prosper and thrive.
Featured Team Member
It has been a privilege to partner with an organization so community-oriented, dedicated to tackling systemic issues, and clear in its vision for a more equitable future for the Bay Area. I can't wait to see the transformational impact of the Collective Power Campaign on the region.

Alex Kloos, Assistant Vice President, CCS Fundraising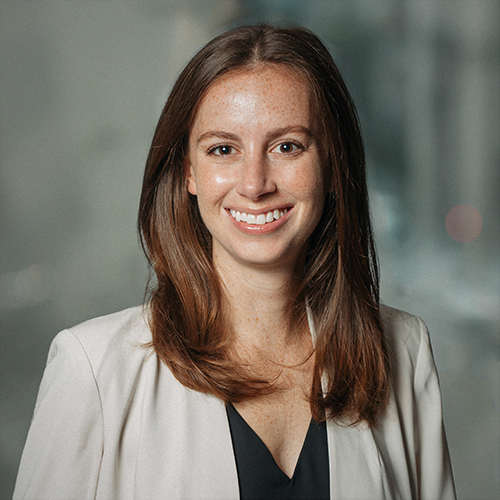 Explore Case Studies
Central U.S.
CCS worked with Arkansas Children's Foundation to plan and manage a transformational capital campaign to expand the system's ability to serve children in Northwest Arkansas and open the region's first and only comprehensive pediatric healthcare center.
Western U.S.
MLK Community Healthcare (MLKCH) partnered with CCS Fundraising to conduct a multi-phase Leadership Awareness Study, which produced a roadmap for refining and advancing MLKCH's philanthropic impact through project-based partnerships in service of its strategic vision.
Western U.S.
MusiCares Foundation partnered with CCS to launch the organization's first-ever campaign to raise $10 million for an endowment to better support the organization's existing services.
Want to start a conversation?
We'd love to help you plan your next chapter!