Planned giving fundraisers across all sectors and organizations of all sizes have one common challenge: increasing investment in their organization's planned giving program.
We know that the wealth transfer in the U.S. is gaining momentum. We also know that gifts of noncash assets are THE driver of sustainable revenue growth and powerful donor cultivation tech tools can boost traditional fundraising methods. Yet, we often hear from our nonprofit partners that they can't invest in planned giving, "right now."
But, if not now, when?
Explore the recording and slides of this CCS webinar to learn:
How to convince your leadership of their role in instilling gift planning culture within your organization
Key data points from our recent Philanthropic Landscape report to drive home the importance of investing in your planned giving program today
How to respond to common questions and concerns about the ROI of your planned giving program
Initial steps to set your organization on a path to short- and long-term financial growth
PRESENTED BY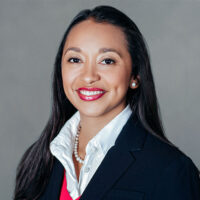 More Insights
October 3, 2022
Learn how to create a gift planning culture to help your house of worship raise more funds and expand the reach of your faith.
May 2, 2022
CCS's Gift Planning Practice Group discusses the charitable giving potential from retirement assets and how nonprofits can promote giving from retirement and other noncash assets.