CCS Fundraising has extensive experience partnering with a variety of Episcopal dioceses, parishes, seminaries, and schools to elevate their fundraising initiatives.
Drawing from tried-and-true fundraising best practices, our experts take a thoughtful, deliberate, and strategic approach to helping our partners build a culture of philanthropy. We are particularly effective at engaging Vestry and all levels of leadership to develop and implement successful fundraising programs.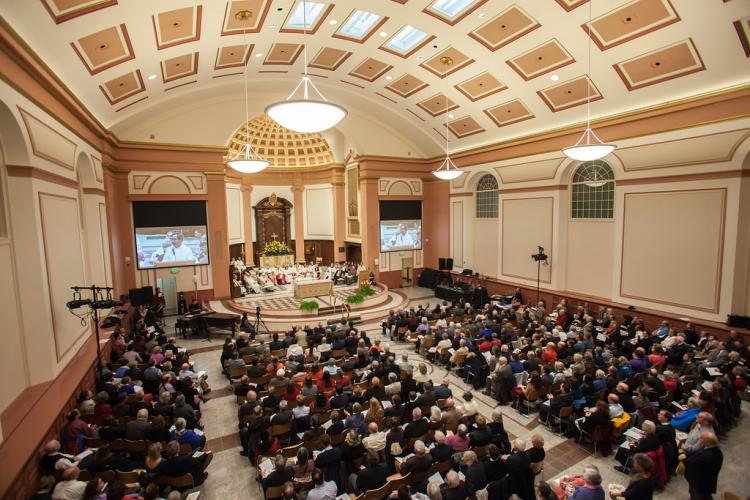 FEATURED CASE STUDY
Episcopal diocese of massachusetts
BOSTON, MA
The Episcopal Diocese of Massachusetts launched a $20 million campaign to support diocesan initiatives and local parish needs. CCS assisted the church with a two-fold focus: major gifts and participation by all congregations. The highly successful campaign raised nearly $32 million.
Want to start a conversation?
Our unique, customized approach can provide your organization with of-the-moment, sustainable solutions.
Resources for Episcopal Leaders
If your parish is seeking to identify your parish's aspirations, involve key stakeholders, and start to formalize a plan to meet your goals, a visioning workshop could be the right tool for you. Learn how to run a visioning workshop at your parish with these seven steps.
October 27, 2021
To keep up with inflation and growing expenses, it is vital that churches also grow donor giving over time. An increased offertory campaign can help begin that process.
September 13, 2019
This infographic contains the most recent data on American charitable giving to the Episcopal Church and to religion more broadly.
April 6, 2021