Key Elements
The Future of History campaign exceeded its $8.5 million goal by more than $1.3 million.
CCS helped the National Museum of Bermuda brand its Anchor Fund and develop targeted templates, request letters, and proposals.
CCS continued its 30+ year successful history of Bermuda organization partnerships.
Our comprehensive campaign launched just before the start of the COVID-19 pandemic, leading into one of the most challenging and uncertain times in recent history. Thanks to CCS's expertise, fundraising strategy and guidance we did not pause our fundraising efforts. Instead, we increased communications to connect with our community, found clarity in our mandate and met and exceeded our multi-million-dollar Campaign goal. It was a pleasure to partner with the CCS team. They have become good friends of the museum and have given us the fundraising tools and foundation to ensure institutional stability and our future.

Elena Strong, Executive Director, National Museum of Bermuda
THE Background
The National Museum of Bermuda (NMB) was referred to CCS by our previous client partner, the Bermuda High School for Girls. NMB engaged CCS for its The Future of History campaign to fulfill its strategic vision to re-envision community interactions, research facilities and museum education spaces to shift how Bermuda history is being shared and taught on Island. NMB partnered with CCS to raise funds to enact this vision and complete brick-and-mortar efforts, including building a new Learning Centre and other core capital projects.
THE SOLUTION
NMB's founding executive director had recently retired. This campaign was the new executive director's first large-scale fundraising effort and the first time NMB had a comprehensive development plan for its Anchor Fund.
CCS began by drafting the Case for Support, advising on and helping to recruit campaign volunteer leaders, and developing and managing the leadership gift prospect tracking chart. With CCS's help, NMB branded its annual fund, The Anchor Fund, with a distinct logo to differentiate it for the museum. Toward the end of our engagement, CCS drafted an annual plan referenced continually on CCS internal databases and templates for major gift and annual fund proposals. After an interim period when NMB continued to raise funds with CCS-developed materials and resources, NMB re-engaged CCS as the campaign's public phase and launch approached to provide additional strategy, counsel, and over-goal support.
THE impact
The Future of History well-surpassed its $8.5 million goal, supporting the museum's vision of being an educational resource and continued community partner while promoting its Atlantic World research and leadership. Through its partnership with CCS, NMB received professional development to continue the campaign's impact. When the campaign concluded in late December 2022, over $9.8 million was secured through gifts, grants, and pledges from individuals, families, businesses, and foundations.
Featured Team Member
The Future of History campaign for National Museum of Bermuda centered on looking forward while building on the past. Our successful partnership was powered by focused, inspirational staff with a passionate vision for how teaching history and critical thinking can help us all more effectively engage with the world that lies ahead.

Alena Kaufman, Assistant Vice President, CCS Fundraising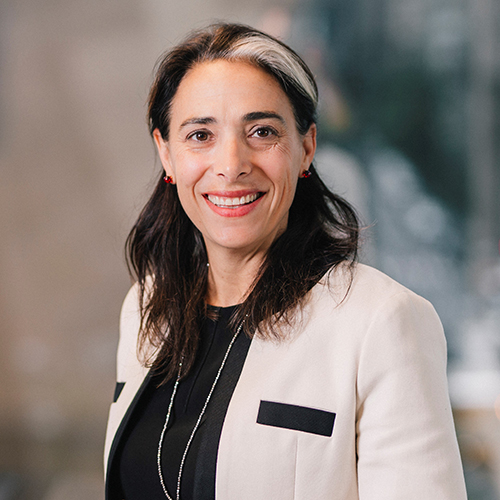 Explore Case Studies
Northeast U.S.
The National Coast Guard Museum Association (NCGMA) was founded in 2001 to raise the funds necessary to build the National Coast Guard Museum. NCGMA partnered with CCS Fundraising to complete a rapid mid-campaign assessment and for campaign support including data analytics & research.
Central U.S.
CCS partnered with Navy Pier to further their impact through a critical bridge campaign and develop a plan to expand and diversify Navy Pier's philanthropic funding sources.
Mid-Atlantic and Southeast U.S.
CCS partnered with NMAAHC and its leadership on a landmark campaign, which exceeded its goal by raising more than $320 million in private philanthropic support for its historic opening in Washington, DC.
Want to start a conversation?
We'd love to help you plan your next chapter!