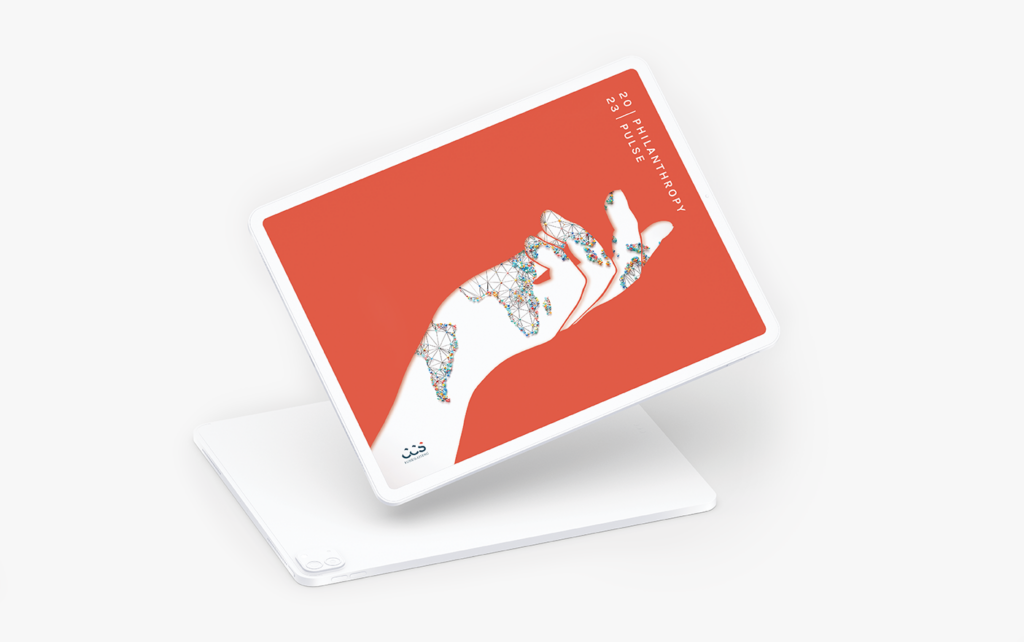 As the premier global leader in nonprofit strategic consulting, CCS is committed to understanding how nonprofits are navigating the ever-evolving philanthropic landscape and how organizations can best position themselves for fundraising success.
It is our goal to provide nonprofit organizations with the most robust annual philanthropic data.
The 2023 CCS Philanthropy Pulse survey report will include insights on:
Expectations for 2023 fundraising strategies and results
Skills, services, and technology used by fundraising teams
---
The 2022 CCS Philanthropy Pulse survey report provides a window into the fundraising practices of almost 900 organizations based on data collected in late 2021. Check out both our main report and sector-specific spotlights for Arts & Culture, Health, Higher Education, Human Services, Independent Schools, and Religion below.
In an ever-evolving philanthropic landscape, CCS is committed to understanding how nonprofits approach development today and how organizations can find fundraising success in the current environment.
It is CCS's hope that this report provides nonprofit leaders and fundraisers with helpful data to navigate the year ahead.
SECTOR SPOTLIGHT REPORTS
EXPLORE MORE CCS RESEARCH REPORTS
September 1st, 2022
Featuring essential philanthropic research from all major sources in the industry, this exclusive report examines key themes in American philanthropy and the latest data on giving by US individuals, foundations, and corporations.
January 14, 2021
CCS's fourth-edition Philanthropic Climate Survey report provides a snapshot of how more than 1,000 respondents from across the nonprofit community are persevering amid challenges, evolving their fundraising tactics, and planning for 2021 and beyond.
How can we help you?
Our unique, customized approach can provide your organization with of-the-moment, sustainable solutions.